Acne is typically caused by hormones, but it can be caused by other things including medications. In this video, Ellen Marmur, MD, a dermatologist at The Mount Sinai Medical Center, discusses what acne is and how to prevent it.
Contrary to popular belief, greasy foods and dirt do not cause acne. Acne is caused by genetic influences; if your parents had acne, you are more likely to develop it. Hormones, specifically male hormones called androgens, of which testosterone is the best known, also play a major role in acne's development.

Scientists aren't sure why humans develop acne. However, it's clear that several factors contribute to this frustrating skin disorder. Your skin is dotted with tiny openings called pores. Pores can become clogged with dead skin cells, oil, and bacteria. When that happens, you may develop pimples, blackheads, or whiteheads. Since your face, back, chest, neck, and arms have a high concentration of oil-producing glands, these areas tend to be most vulnerable to developing acne.
At the heart of acne is simple inflammation of the follicle—the small oil-producing area and hair that make up a single pore. The oil gland is called the sebaceous gland and secretes an oily substance called sebum. The oil-producing cells are continually replaced by new cells at the base of the gland, so sebum is actually a combo of both fat and old, dead cells. In a normal follicle, these old cells are brought up to the surface of the skin to shed via the hair shaft. Old cells lining the follicle will also fall from the wall and shed, too. The oil gland helps orchestrate this turnover by keeping the skin well lubricated, so those old cells can move up and out. Problems can arise if something goes wrong and the pores get clogged with gunk, from dead cells and sebum fats to excess bacteria that normally reside in the follicle but in a controlled state.

From The Mind-Beauty Connection: 9 Days to Less Stress, Gorgeous Skin, and a Whole New You by Amy Wechsler.
We know much about more about acne than we used to. We know what it looks like. We know a lot of different ways to treat it, and we know that it can be a chronic and more than annoying condition that can last, on and off, for years. What we still do not know is the exact cause of acne. This is one reason that there is still no actual cure for acne. The current school of thought is that acne results from several, if not many, related factors.

When looking at the underlying cause of acne, two general categories need to be considered: One is the intrinsic nature of the person -- his or her genetic and hormonal makeup, the sensitivity of follicles to specific hormones, and local environment. The second category is the extrinsic circumstances. This is a much larger and more varied category over which we have more control. It can also be divided into internal factors such as medications and internal stressors and external (extrinsic) factors such as external stressors and products used on the skin. Recent studies have shown that some of the changes that lead to the inflammatory types of acne occur behind the scenes in what otherwise looks like perfectly normal skin. This means that the underlying causes of acne can sometimes be addressed before the acne becomes obvious on the surface of the skin.

Hormonal changes related to pregnancy or starting or stopping birth control pills can improve acne in some women but cause acne or make it worse in people already prone to acne, depending on the oral contraceptive used. Our bodies are constantly fine tuning themselves both internally and externally to adjust to change within our bodies and from the world around us. Something is always going on. Changes in sleep cycles, exams, foods, relationships, and experiences -- both good and bad -- all affect our bodies on different levels. Internally, this means that there are constant small but significant shifts in various hormones to cope with these changes that affect our moods, metabolism, and skin.

From the outside, the situations that can bring out the acne or make it worse can be from the certain products that we apply to our skin, using our fingers to pick at the skin, the effects of pollution, wind, sun, and other factors that may eventually get translated into acne or irritation that can look like acne.

It is the combination of internal and external events that throws our skin off balance and can aggravate acne.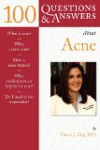 More About this Book
100 Questions & Answers About Acne
100 Questions and Answers About Acne provides you with all the information you need to manage your complexion problems. Written by Dr. Doris J. Day, a world-class expert in the field, this clearly...
Hormonal changes appear to stimulate the oil-producing (sebaceous) skin glands and trigger acne. Other hormonal changes, including pregnancy, menstrual periods, and the use of birth control pills, can also aggravate acne. External triggers such as cosmetics, facial creams, hair dyes, and greasy topical cosmetic and hair ointments may lead to the development of acne or exacerbate existing acne. Clothing that rubs the skin may also worsen the disorder, as can heavy sweating and humid climates. Even stress is a known trigger. If effective prevention and treatment measures are started early, you can manage acne and keep it under control.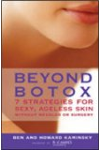 While people often like to think that things like chocolate are responsible for pimples, there's no proof that what pops up on your dessert plate influences what pops up on your nose the night before a big presentation. What we do know is that 80 percent of U.S. teens and 40 percent of U.S. adults complain of pimples. But in Papus, New Guinea, the figure is 0 percent, so it's a fair guess that something is going on with our lifestyle. One culprit is inadequate omega-3 fatty acids (as opposed to saturated or trans fats or omega-6 fats from corn and soybean oils). Get adequate amounts of these good fats with walnuts, avocados, freshly ground flax seed, canola oil, fish oils, or DHA supplements from algae. Another culprit? Stress. In studies of college kids during exams, researchers found them to have many more bouts of acne while under pressure. The steroid medication triamcinalone can be injected to calm a severe form of pimples called cystic acne, but there's a cost: it also thins the skin, often leaving a depression months later. And don't squeeze - you'll damage the skin by increasing inflammation and risk spreading the infection. Instead, wash your face with a coarse washcloth with mild soap to break open any pimples. Salicylic acid, benzoyl peroxide, and azaelic acid and vitamin A creams or gels are all simple and effective methods for reducing acne.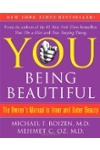 Acne is caused by clogged hair follicles in the skin. Normally, hormones cause sebum, or oil, to be produced in the hair follicle and then released through the opening of the follicle onto the skin's surface. However, when dead skin cells, dried sebum, and bacteria block the opening of the follicle, sebum starts to build up. Bacteria, which are normally found in the hair follicle, grow at an abnormally fast rate in the sebum of the clogged pore. This inflames the skin and causes pimples and cysts.
Continue Learning about Acne