Although diet has often been implicated in acne development, no definitive studies have linked cola drinks to acne. There are some data to suggest that dairy products may influence acne development in some individuals, but no specific recommendations can be made on avoiding dairy products. Other foods, such as chocolate and fatty foods, do not appear to contribute to acne development. Much of acne development probably has more to do with genetics and hormonal influences than anything.
Continue Learning about Acne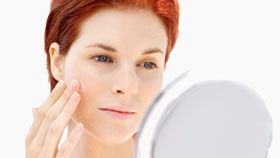 Acne is an inflammatory condition of the skin. Learn from our experts on the difference between whiteheads, blackheads and bumps and how to cope with the stress of acne.