Show up differently
Take advantage of this unique moment in the transformation of your market and position yourself for greater success by focusing payers and providers on the shared goal of total well-being for your engaged members.
INQUIRE FOR EXCLUSIVE ACCESS
Guide employers and members in your community
Become more competitive in the market by offering a progressive path for members who are ready to walk, jog or run toward maximum value. Sharecare's comprehensive platform captures key insights from activities and provides all the tools for your members to engage in their health to drive better outcomes.
TIMELINE
Sharecare provides you with the most relevant recommendations and content, all focused on lowering your RealAge
SEARCH
Explore the wealth of content offered by Sharecare's health and wellness experts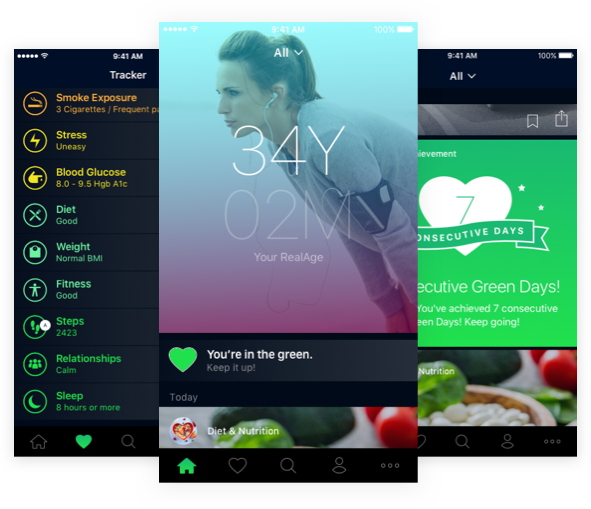 GREEN DAY TRACKER
Update your key health factors, and begin tracking the days you're "living in the green"
PROFILE
Securely store and access all your key biometrics and health data in your profile
FIND A DOCTOR
Find and refer to local, regional and national healthcare professionals based on name, location and specialty.
ASKMD
A personalized health consultation that helps identify what's bothering you and gets you organized around your health.
Enhanced well-being experience to engage your members
Additional solutions for population health management. Sharecare's platform caters to your unique needs and address specific challenges you may be facing.
Sharecare by the numbers
The effectiveness behind our products lies in the research and engineering that makes them possible. The variety of offerings provides proven ways to help you live a healthier life.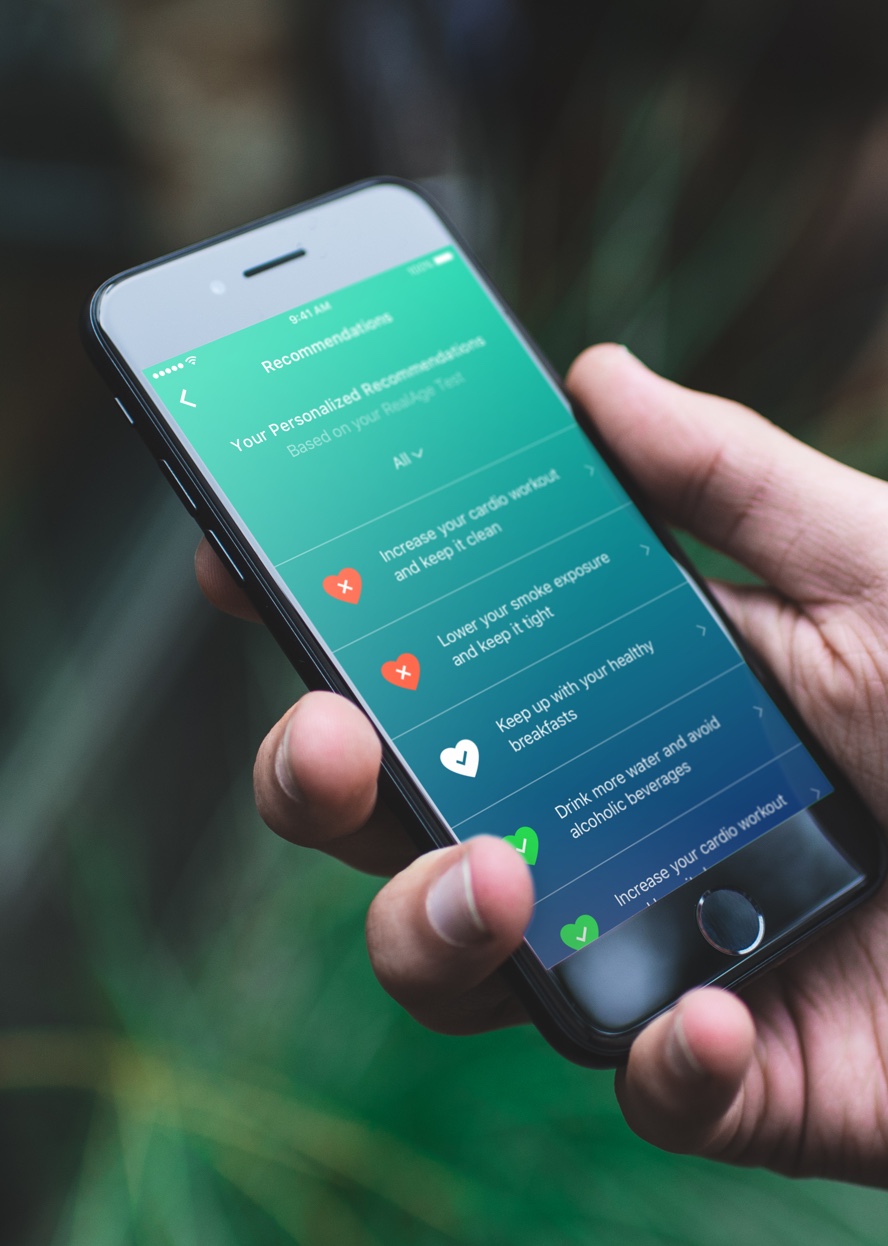 43M+
RealAge assessments taken
95%
RealAge completion rate*
62%
RealAge reduction by 10 months*
68M
consumers, actively managed
93.5%
Ornish Lifestyle Medicine attendance rate
35Y+
of research by Dr. Dean Ornish proving that the progression of heart disease can be reversed
3M+
Americans impacted by Blue Zones Project® by Sharecare with programs in 42 communities across 9 states
17%
decrease in smoking rate across The Beach Cities**
15%
drop in overweight and obese adults across The Beach Cities**
5000
hospitals and practices
$17K+
average savings-per-participant for Ornish Lifestyle Medicine over a three-year period***
*Results from a target group of 25 employers
**From 2010-2015
***2004 Savings
Create greater health and well-being for health plans