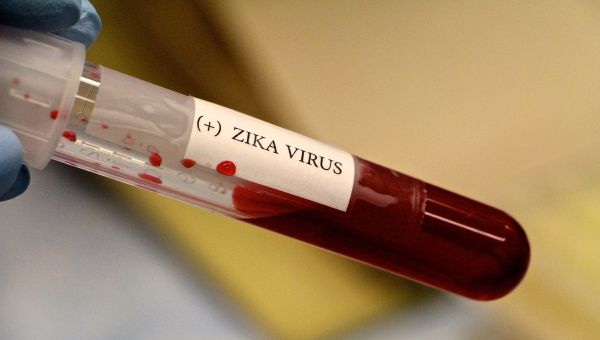 Why You Should Be Paying Attention to Zika Virus
Learn more about Zika virus, the tropical disease that's been linked to birth defects in children being born in Central and South America.
1 / 7
by Beth Ward

As the Zika virus continues to dominate news headlines with warnings about its spread into the Americas, many people are left wondering, "should I be concerned?"

Click through to learn more about this tropical disease, including why you should stay alert, how it could impact you and what you can do to stay well. 2 / 7

Zika virus is spreading fast.

Zika virus is a tropical disease that until 2015 was limited to small outbreaks in regions of Africa, Asia and the Pacific Islands.

Last year, the virus was first reported in Brazil, which continues to be the hardest-hit country. Now it's spreading at what experts are calling an alarming rate, with cases occurring in Mexico and over 20 more countries throughout Central and South America and the Caribbean. Zika has also been reported in the U.S., but so far only from travelers returning from affected countries.

The World Health Organization (WHO) has warned that there could be up to four million new cases this year. 3 / 7

Zika is not Ebola.

Unlike Ebola, which wasn't a huge threat to the U.S because it was harder to spread, health officials warn that Zika's arrival here is inevitable – thanks to the mode of transmission and international air travel. It would be easy for an American mosquito to bite an infected person, or for an infected mosquito to hitch a ride.

Thankfully, Zika isn't a serious health threat for most people, and it doesn't typically spread person-to-person (although there have been reports of sexual transmission). And if outbreaks do happen here, the CDC says they should be small and localized, thanks to our use of air conditioning and better mosquito-control measures. 4 / 7

There's no vaccine, and Zika will arrive before we get one.

One of the major concerns regarding Zika is that there's currently no vaccine or antiviral medication to prevent it. The CDC says there is no specific treatment for it, either.

The good news is that only one in five people develop symptoms (fever, rash, joint pain and eye redness), and when they do, the illness is nearly always mild. Most people recover successfully with rest and care.

Medical researchers have already begun looking for ways to produce a vaccine, but that could take anywhere from three to five years, at best. 5 / 7

Pregnant women are suspected to be at greater risk.

Zika has been linked to an increase in microcephaly in babies born to women living in affected countries. And while experts can't yet confirm a direct cause-and-effect relationship between Zika and the birth defect, CDC officials are still advising pregnant women to forego travel plans to these areas.

The government in El Salvador has gone further, urging women not to get pregnant until 2018, although this is an extreme precaution.

So far, the CDC's advice has only been for women who have traveled to the affected countries, or have plans to, so you don't need to worry yet. But if you're pregnant or plan on becoming pregnant, it's important to keep yourself informed. 6 / 7

The mosquitos that carry Zika are already in the U.S.

The Aedes mosquitoes responsible for the spread of Zika can be found in every country in the Western hemisphere except for Canada and Chile. In the U.S, Aedes are mostly found in Florida, Hawaii and along the Gulf Coast – during warm spring and summer months, they can reach as far as New York and Chicago.

In fact, more than 63% of the U.S population lives in areas where the virus could spread, according to one model created by researchers in Toronto.

CDC experts believe outbreaks will likely be limited to southern states. There have been few cases in that area of two other viruses, dengue and chikungunya, spread by the same mosquito. 7 / 7

There are things you can do to protect yourself.

All this definitely sounds alarming, but they are things you can do to protect yourself – most importantly, avoiding mosquito bites.

The CDC recommends wearing insect repellants that contain DEET when you go outdoors, wearing long sleeves, pants and socks when you can, keeping doors and windows closed and using screens and your AC unit to keep mosquitos outside.

You should also take steps to rid your home and yard of wet, moist areas with standing water (don't forget buckets and flower pots) – these are breeding grounds for mosquitos.

Zika virus is a tropical disease that is spread by Aedes species of mosquitoes. Until 2015, the virus was limited to small outbreaks in regions of Africa, Asia and the Pacific Islands. Mosquitoes can pick up the virus by biting an ...
n infected person, and then transmit it to someone else they bite later. The virus doesn't generally spread from person to person directly, though sexual transmission is possible.
More