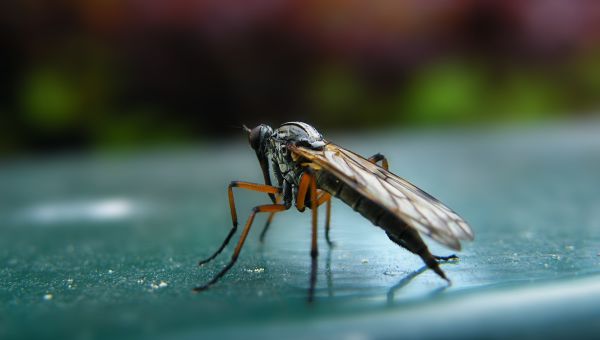 5 Things You Should Know About the Zika Virus
The Centers for Disease Control and Prevention (CDC) has warned pregnant women to postpone vacation plans to Mexico, Puerto Rico and parts of the Caribbean, Central and South America where Zika is present, because the virus has recently been linked to birth defects in newborn babies in Brazil.

Here are five things you need to know about the tropical infection that has experts so worried.

1. It's transmitted primarily by mosquitoes.
The Zika virus is a tropical disease, similar to yellow fever and dengue, and is spread by bites from infected Aedes mosquitos. In rare cases, the virus may be transmitted from mother to child near the time of delivery. Scientists have detected the virus in saliva and urine, and cases have been reported of the virus spreading via blood transfusions and sexual contact. That doesn't necessarily mean, though, that someone could get sick from an infected person's saliva. Scientists are working to understand more about these possible means of transmission and their significance.

2. It rarely causes serious symptoms.
According to the CDC, only about 1 in 5 people infected with the virus actually become sick with symptoms such as fever, rash, joint or muscle pain, headache and red eyes. The symptoms are usually mild and last just a week or less.

3. The bigger concern is birth defects and paralysis.
Areas where Zika is spreading quickly have also seen a sharp increase in a birth defect called microcephaly, in which babies are born with unusually small heads and brain damage. Experts aren't sure yet that the two are connected, but the CDC still recommends that pregnant women postpone their trip to any areas affected by the virus. And, if you're trying to get pregnant, you should talk to your doctor before making any travel arrangements to the infected countries.
If you are pregnant and end up in one of the affected countries and develop two or more symptoms of the virus within two weeks of your trip, you need to be tested for the virus. But even if you don't experience any symptoms, health officials are now suggesting an ultrasound to test the baby for microcephaly and brain abnormalities. If you haven't traveled to these areas, you do not need to be tested.

Unfortunately, growing evidence also suggests Zika virus may trigger Guillain-Barre Syndrome (GBS), a condition that causes temporary paralysis. While people generally recover from GBS, it has been fatal in rare cases.

4. The virus is moving quickly.
Until May 2015, the virus was mainly limited to Africa, Southeast Asia and the Pacific Islands. But since then, it has taken root in the Americas and is edging closer to the US. Since the mosquitos that carry Zika can range as far north as New York, experts think the virus will become established in the states. In fact, a baby infected with the virus and diagnosed with microcephaly was born in January 2016 in Hawaii. The virus has also been detected in people – including pregnant women – who have traveled abroad.

5. There is no vaccine or treatment yet.
But you can help prevent infection by taking steps to protect yourself against mosquitoes.

Zika virus is a tropical disease that is spread by Aedes species of mosquitoes. Until 2015, the virus was limited to small outbreaks in regions of Africa, Asia and the Pacific Islands. Mosquitoes can pick up the virus by biting an ...
n infected person, and then transmit it to someone else they bite later. The virus doesn't generally spread from person to person directly, though sexual transmission is possible.
More