Vitamins usually do not cause swelling and joint pain. Because these symptoms seem to be connected, it would be best to discuss taking the vitamins with your physician. It is possible you have another underlying condition that is causing the swelling with the vitamins.
Continue Learning about Vitamins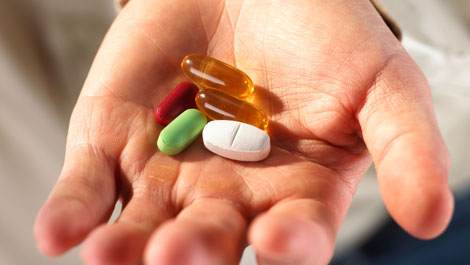 In the United States, the Food and Drug Administration (FDA) regulates vitamin supplements and provides recommended daily amount information. The FDA says that we should pay attention when considering vitamin supplements, because ...
frequently many different vitamins and minerals are combined into one product.
More