Avoid the following exercises as they might aggravate back or neck pain:
1. Leg lifts (lifting both legs together while lying on your back)
2. Sit-ups keeping both legs straight
3. Sit-ups with bent legs
4. Lifting heavy hand weights above the waist
5. Stretching while sitting with the legs in a V position
6. Toe touches while standing with both legs straight
7. Twisting or turning your neck in "circles"
8. Bending the neck forward or looking up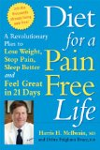 If you have neck or back pain it is difficult to guess which exercises will cause pain or discomfort. Generally speaking you should avoid any jarring, or jerking motions that can strain on the back or neck, and also avoid movements in which a load is far away from the body as this will put excessive amounts of strain on the back. Beyond those guidelines only avoid exercises that specifically aggravate your injuries.
The exercises that you should avoid if you have back pain include: full sit-ups, crunches, flutter kicks, lifting with back instead of legs, and supermans. Any exercises that cause the back to go into hyperextension or full flexion should be avoided. (This answer provided for NATA by the University of Tampa Athletic Training Education Program)
Continue Learning about Types Of Exercise