Your blood glucose level is monitored by cells in your pancreas that are the lone producers of insulin, the hormone that transports glucose from the outside to the inside of your cells so your body can transform that glucose into usable energy.

When the alarm sounds to make more insulin to help transport the extra blood glucose, the body can act like a chubby runner at the front of a marathon; it just can't keep up. It huffs and puffs and makes more insulin, but the demand is just too great.

A person with type 2 diabetes has lost this glucose-insulin struggle. And so a vicious cycle begins: It made sense for us to store fat to survive when we were likely to have famines periodically or failed bison hunts, but today that fat causes insulin resistance, which makes us eat more, which causes more fat, which is associated with eating more, so we accumulate more fat, which causes more insulin resistance, and so on.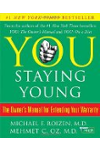 Continue Learning about Type 2 Diabetes Causes and Risk Factors