Treatment for strep throat in children is generally a 10-day course of antibiotics. Unlike viruses, a bacterial infection such as strep throat can be treated with antibiotics, which reduce the severity of the symptoms, shorten the duration of the illness and prevent potentially serious complications.

After 24 hours of antibiotic therapy, a child with strep throat is no longer contagious. If the child has repeated strep infections (three to four a year) despite appropriate treatment, he or she may benefit from a tonsillectomy, which is a surgery that removes tonsils, the site of strep infection in the throat. Symptoms of strep throat in children under 3 years differ, so a doctor should always evaluate sore throats.
Your child's doctor will talk with you about specific care for your child. Some general guidelines to follow include giving your child:
Antibiotics as prescribed by his doctor. Be sure to give your child the antibiotic for the full time prescribed, even if your child seems well.
Antibiotics will not be used if a virus is found to be the cause of your child's sore throat.
Acetaminophen (Tylenol® or less costly store brand) or ibuprofen (Motrin®, Advil® or less costly store brand) may be given for fever or pain. Follow the directions on the box carefully or ask your doctor how much medicine to give.
Do not give your child more than 5 doses of acetaminophen in a 24-hour period.
Do not give acetaminophen to babies less than 3 months of age without talking with your child's doctor.
Do not give ibuprofen to babies less than 6 months of age without talking with your child's doctor.
Use throat lozenges (for children age 5 or older), sprays or salt water gargles, as advised by your child's doctor for throat pain
Soft foods and plenty of cool liquids to drink; Popsicles® may also help.
Not making him eat foods if he wants only liquids
Replace toothbrush after taking antibiotic for 24 hours.
Wash your hands and your child's hands often and well to help stop the spread of infection.
The injectable penicillin can help your child feel relief within as little as twelve hours. Many of us remember the days when, if you had strep, down came the pants, in went the shot, and you were back to school in two days feeling much better. While less cost effective and more tear producing than antibiotics, it is still always an option in your pediatrician's office -- with the added benefit of reducing the risk of contagion in the household. If you choose the oral option instead, you need to ensure that your child takes all ten days of the medicine to clear the infection -- even if she feels like a million bucks after three days. Failing to do so will make the bacteria "smarter" and harder to eliminate or encourage the development of rheumatic fever. If you don't think you'll be able to get your child to take the full course, opt for the shot.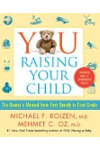 If strep throat is suspected, the doctor will perform a throat culture or a rapid strep test, where a cotton swab of the back of the throat will be taken to test for the strep bacteria. Although strep throat is contagious, it is easily treated with antibiotics for 10 days or one antibiotic shot. Untreated strep infections can spread into the neck and skin and can also turn into rheumatic fever, an inflammatory disease that can cause damage to the heart.
Strep throat in children is best treated with a penicillin antibiotic, most commonly oral amoxicillin. Sometimes an injection of bicillin is used for children whose strep does not respond to oral antibiotics or for kids who are unable to take oral medication.

If your child is allergic to penicillin, there are other medications from which to choose. However, penicillin will always be used first if there is no allergy.
Continue Learning about Strep Throat