There are three main types of skin cancer and they come from the three types of cells that are found in the top layer of the skin (epidermis). They are basal cell skin cancer, squamous cell skin cancer and melanoma. Basal cell skin cancer and squamous cell skin cancer are sometimes called nonmelanoma skin cancers.
Basal cell skin cancer (basal cell carcinoma) is the most common type of skin cancer. It grows slowly and rarely spreads to other parts of the body. The most common site is the face.
Squamous cell skin cancer (squamous cell carcinoma) usually occurs on parts of the skin that have been exposed to the sun but it can occur in places that do not get sun exposure. Even though it grows slowly, if not treated in time, squamous cell carcinoma can spread (metastasize).
Melanoma occurs when the cells that produce the pigment that gives the skin its natural color (melanocytes) become malignant (cancerous). Most melanomas develop from either a pre-existing mole that begins to change or a mole that newly appears. This can occur on any skin surface. While melanoma is the least common skin cancer, it is also the most serious.
Skin cancers are named for the type of cells that become cancerous. The two most common types of skin cancer are basal cell cancer and squamous cell cancer. These cancers usually form on the head, face, neck, hands, and arms. These areas are exposed to the sun. But skin cancer can occur anywhere.
Basal cell skin cancer grows slowly. It usually occurs on areas of the skin that have been in the sun. It is most common on the face. Basal cell cancer rarely spreads to other parts of the body. Squamous cell skin cancer also occurs on parts of the skin that have been in the sun. But it also may be in places that are not in the sun. Squamous cell cancer sometimes spreads to lymph nodes and organs inside the body.
If skin cancer spreads from its original place to another part of the body, the new growth has the same kind of abnormal cells and the same name as the primary growth. It is still called skin cancer.
This answer is based on source information from the National Cancer Institute.
The vast majority of skin cancers -- 90% of the roughly 550,000 reported cases of skin cancers each year -- are of two types: basal cell cancers, and squamous cell cancers. Even though these are rarely fatal and can usually be removed surgically without major aging repercussions, these skin cancers are often disfiguring. However, there is a third type of skin cancer that is much more insidious. Malignant melanomas are very serious and can be fatal. Approximately 54,000 cases are reported each year.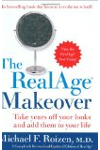 Types of skin cancers include:
Squamous cell
Basal cell
Melanoma, which is the most serious skin cancer
If detected early, melanoma can be treated successfully.
The two major classes of skin cancers are malignant melanoma, which affects the cells of the skin that produce pigment, and which is typically the most deadly; and nonmelanoma skin cancer, which is more common but less deadly than malignant melanoma. All but 1% of nonmelanoma skin cancers are either basal cell carcinoma or squamous cell carcinoma.
There are two main groups of skin cancer: nonmelanoma skin cancer, the most common type of skin cancer, and melanoma (sometimes referred to as "malignant melanoma") skin cancer.

Basal cell carcinoma and squamous cell carcinoma are the most common forms of nonmelanoma skin cancers. There more than 1 million cases each year in the United States. These types of cancer start in the skin's basal cell layer or squamous cell layer. Men are at higher risk than women for basal cell carcinoma and squamous cell carcinoma.

Melanoma is the least common but most aggressive of the three most common types of skin cancer. Melanoma originates in the skin's melanocytes—the cells that produce pigment, or melanin. Melanoma typically appears in or around a mole, but it may also develop on clear skin. It may be a flat, brown, black or tan spot or a raised bump. Unlike a noncancerous mole, melanoma often is irregularly shaped.

About 68,720 new cases of melanoma were diagnosed in 2009—less than 5 percent of all diagnosed skin cancers. But melanoma accounts for a large majority of skin cancer deaths, according to the ACS.

There are many different types of skin cancer. However, the three main types are:
basal cell, linked to sun exposure, but seen in about one-third of people without severe sun exposure
squamous cell, most often linked to the human papillomavirus
melanoma, the most dangerous form that spreads quickly and is caused by ultraviolet radiation from the sun
Using sunscreen and avoiding direct, prolonged sun exposure are the best ways of protecting yourself from skin cancer.
Continue Learning about Skin Cancers