Generally, before a woman can get aroused, she has to experience desire. In this way, female sexuality is different than male sexuality. For most men, all it takes is a little visual stimulation to get us in the mood for sex. That's why men are the predominant consumers of porn and why something like Viagra works so well for men, but not for women. According to University of British Columbia psychiatrist Rosemary Basson, MD, many women are unaware of their physical arousal (increased blood flow to the genitals). Men are more easily aroused, and arousal is more directly linked to desire. Female sexuality is a little more complex. In fact, one of the main differences between male and female sexuality is that guys don't need to feel emotionally connected to the person we're having sex with in order to want to have sex. There's actually scientific research to support the observation that women tend to feel sexual desire towards those men for whom they feel an emotional connection. It could be a function of evolution. Men have a virtually unlimited supply of sperm to propagate, but women have precious few eggs to be fertilized. So they're going to be choosier about whom they have sex with, and part of that choosiness is the need to feel emotionally connected.
These days, of course, not every woman wants you to fertilize her eggs and many couples use some sort of birth control. But for many women, the need for an emotional connection hasn't ebbed. This means the #1 thing you can do to get a woman in the mood for sex is to make a strong emotional connection outside the bedroom.
The Good in Bed Guide to Overcoming Premature Ejaculation
Continue Learning about Sex and Relationships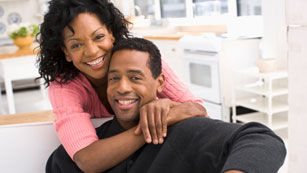 A healthy sex life and strong relationships contribute to your physical and mental health in many ways, from keeping you fit and youthful to helping you live a longer, happier life.