One Pennsylvania study found that college students who had sex once or twice a week had higher levels of immunoglobulin A, an immune-system-boosting antibody.
Sex boosts immunity. College students in Wilkes-Barre, Pennsylvania, took part in a study in which they reported the frequency of sex they had. Those students who reported sexual activity once or twice a week had 30% higher levels of an antibody called immunoglobulin A, or IgA, which can protect you from getting colds and other infections.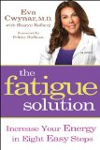 While no specific research proves that having sex prevent colds, sex is a form of physical exercise, and exercise is known to boost immunity and help your body fight infections. Sex may also relieve stress, which can lower the body's defenses against disease.
Watch this video to learn more from Dr. Mehmet Oz about preventing colds.


Continue Learning about Sex and Relationships