The pneumonia shot helps protect people from the most common cause of bacterial pneumonia. The bacterium is called Streptococcus pneumoniae. The vaccine contains purified parts of the bacterium. There are no live ingredients.

For adults who are 65 and over and are otherwise healthy, the Centers for Disease Control and Prevention currently recommend a one-time vaccination with the pneumonia shot and no booster shots. However, many doctors do give a second shot 5 to 10 years after the first shot.

People who smoke, those with chronic lung disease, and those with impaired immunity can get the first pneumonia shot at any age. The same is true for people who have had surgery to remove the spleen or who have a spleen that is not working.

People often ask why flu shots need to be given every year and the pneumonia shot only once or twice during adulthood. The reason is that the influenza virus constantly changes (mutates). These mutations cause the virus to be different each flu season. The vaccine that worked last year might not provide protection for this year's flu strain. On the other hand, the parts of the pneumonia shot that stimulate our immune system are always present in the Strep pneumoniae bacterium year after year.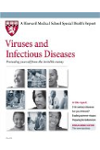 Continue Learning about Pneumonia