The long list of benefits linked to omega-3 fatty acids includes a reduced risk of many of the disorders associated with diabetes: heart disease, depression and dementia. These fats also are linked to greater intelligence in children, less pain and stiffness in people with rheumatoid arthritis, and a lower risk of breast and colon cancer.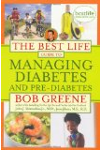 There is no question that omega-3 fatty acids are good for people with diabetes. Every year, the research on this becomes stronger and stronger. Omega-3 fatty acids are part of the "good fats" which are important to get in your daily diet. The low-fat diets of several years back gave people the misimpression that all fat was bad. We now know better.
Very low-fat diets are not only difficult to follow, but may lead to an offsetting increase in carbohydrate intake that is definitely unhealthy. Many people trying to follow very low-fat diets feel unsatisfied or continually hungry and actually end up eating more calories in a day than they would on a higher fat diet. This is because fat and protein are more effective than other foods in producing a feeling of satiety or satisfaction after eating. It is true that saturated fats are unhealthy and should not be consumed in quantity, but, by contrast, omega-3 fats are healthy and are a good way to create satiety and add flavor to a meal. Good sources of omega-3s are fish (especially salmon), nuts and flax.
Patients with type 2 diabetes most often have elevated "bad fats" known as triglycerides and have lower amounts of the "good cholesterol" known as HDL. This combination of high triglycerides and low HDL in diabetic patients significantly increases their risk of heart disease and stroke. Omega 3 fatty acids are very beneficial in lowering the triglycerides and elevating the good cholesterol and in so doing decreases the risk of heart disease in patients with type 2 diabetes. There is also some evidence that omega 3 decreases inflammation in the body which is beneficial to diabetic patients who most often have "angry" cholesterol plaques which can rupture and cause heart attacks, strokes and other vascular complications. A steady diet of these omega 3 fatty acids can not only have a protective effect on the body's arterial system but also can reduce the viscosity or "thickened blood flow" often seen in these patients.
At least 1-2 weekly servings of a non-fried, omega-3 containing fish (like wild-caught Pacific salmon) is enough to boost your blood levels of omega-3 and afford these benefits listed above. Other excellent sources of Omega 3's are walnuts and flax seeds.
Omega-3 fatty acids are considered safe and could help with the cardiovascular risks often associated with diabetes, without affecting blood glucose or insulin sensitivity. Be sure to discuss your cholesterol levels and overall risk for heart disease with your health care provider before deciding to use any of the omega-3 fatty acids, such as fish oil.
The American Heart Association claims that up to 3g of fish oil per day can significantly reduce the risk for a cardiovascular disease event (like a heart attack), because, in as little as 2 months, omega-3s can help improve some of the health issues that can lead to a heart attack. They also may help improve dry skin, depression, rheumatoid arthritis and many other conditions. Mild side effects from these supplements might include fishy taste or breath, nausea or upset stomach. They also may increase the risk for excessive bleeding if you take more than 3g per day.
This content originally appeared in the Taking Control of Your Diabetes newsletter on tcoyd.org.
Continue Learning about Omega 3 Fatty Acids