Research shows that it might help you peel off pounds. In fact, people who drink an average of 6½ cups of water each day consume 200 fewer calories a day, according to a study from the University of North Carolina at Chapel Hill. Do the math: That's a loss of about 20 pounds a year. Experts aren't sure if the water itself helps quell appetite, but what is clear is that water-drinkers are healthier overall. They tend to have better eating habits and they drink less soda. Not to mention, drinking water can be distracting - you might be less likely to reach for chips if you have a tall glass of H2O in hand. In fact, many nutrition experts recommend drinking water when a craving first hits to delay - and potentially even prevent - an overeating episode. It's a good idea in general to hydrate whenever you feel the urge to eat just to make sure you're not confusing hunger for thirst.
Water is necessary for all physiological processes, including digestion and calorie-burning. It can also help make your workouts a little easier. When you exercise, your muscles actually hold onto water. If you're not adequately hydrated, you're preventing your muscles from operating at full capacity. You're much more likely to feel fatigued when you're thirsty, too, which may lead you to shorten or skip your workouts.
There are a few other non-weight-related benefits worth noting. If you're consuming more fiber-rich foods, like fruit, veggies and whole grains, drinking a lot of water can help prevent constipation. And studies show that drinking water can help ward off certain cancers, like bladder and kidney cancers. Drinking regularly helps dilute toxins and flushes them from your system, thus, reducing the amount of time they're in your body.
You've heard it a million times, but drinking water is essential for keeping energy up, aiding the metabolism, burning fat, and more. It's the fluid your body needs for life, and it's an instrumental part in your weight loss. Other fluids can be useful, but water is obviously the best choice as it is calorie free. Forget about that whole eight cups a day thing. I want you to relax and remember to have a healthy amount of water whenever you think of it. Thirst can confuse your sense of hunger so make sure you stay hydrated.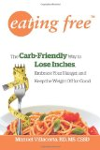 Staying hydrated will help you lose weight. Nutritionists and trainers always notice that their clients seem to lose weight more easily if they drink enough water, and now researchers from the University Medicine Berlin in Germany may have discovered why. Their studies show that drinking two cups of water raises metabolic rate (the rate at which your body burns calories) by about 30 percent. This effect peaks in about thirty minutes and disappears completely in about an hour. Researchers estimate that if you drink about six cups of water daily, you could, theoretically, burn an extra 48 calories a day, which could translate into a 5-pound weight loss for the year.

Other ways water may lower the number on your scale: it might help you eat a little less. We often mistake thirst for hunger; instead of filling up a glass with water, we turn to food. So stave off thirst, and you may shave off some calories. And going into your workout well-hydrated gives you more energy and endurance. You'll get the most out of your hour at the gym or your walk, burning more calories and increasing fitness.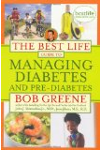 Continue Learning about Nutrition and Weight Loss