Emollients are ingredients that soften skin and seal in moisture, creating an occlusive, protective barrier on the surface.
The common emollients are:
Shea butter
Cocoa butter
Mineral oil
Lanolin
Petrolatum
Paraffin
Beeswax
Squalene
Coconut, jojoba, sesame, almond, and other plant oils
Cetyl alcohol
Olive oil (oleic acid)
Triethylhexanoin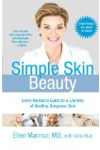 Continue Learning about Moisturizer Ingredients

With so many moisturizers on the market promising different results, it's important to consider the ingredients. Humectants like glycerin and urea help by absorbing water from the air and holding moisture in the skin. Emollients l...
ike mineral oil, lanolin and petrolatum fill spaces between skin cells, replacing lipids and smoothing and lubricating rough skin. Occlusives -- like petroleum jelly and cocoa butter -- are oily substances that form a film on the top of skin, sealing in cracks and preventing moisture from escaping. Some additives like fragrances could cause your skin irritation, so check any lotion's ingredient label before using. Know which moisturizer ingredients to look for with expert advice from Sharecare.
More