Yes! Male skin is totally different from female skin on some levels and exactly the same on others.

Male hormones tend to produce more oil on a man's face than a woman's. But, if men shave every day, that exfoliates the skin, which can lead to dryness. And using shaving cream, which is a form of soap, may dry it out even more. If it does, use a light moisturizer. One thing men can probably skip is a facial wash, since rinsing the skin in the shower is probably sufficient.

Do men need their own special line of men's products? Not really. It's a matter of personal preference, since they're essentially all the same ingredients -- just wrapped up in more masculine packaging. If the scent of a women's moisturizers is too girly, go for a more unisex, fragrance-free type.

Men should also have their own product at the ready to treat ingrown hairs that may get inflamed or irritation from shaving (something like Bliss Ingrown Hair Eliminating Peeling Pads with salicylic acid to keep pores unplugged and moisturizing glycerin to soothe the skin).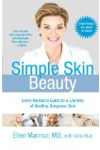 Many skin products, even those marketed to women, are fine for both men and women. A moisturizer that works for a woman will work for a man as well. While there is nothing wrong with a man using a woman's skincare product, there are some skincare products that are designed to specifically meet men's needs. Talk to your dermatologist for more information.


Continue Learning about Men's Beauty & Personal Care