Cigarette smoke inhibits the ability of your breathing tubes to clear secretions. Since smokers have decreased immunity because of the aging of their immune system caused by inflammation, they are more prone to respiratory infections. In fact, smoking is a primary cause of premature aging of the lungs and emphysema. More than 2 million people in the United States (and possibly many more) suffer from emphysema, the fourth leading cause of death in the United States. Emphysema occurs when the air sacs in the lungs die.

Scientists have long suspected that emphysema is caused by an autoimmune response, a chemical reaction in the smoker's body that causes the body to kill its own lung cells and air sacs. Normally, the immune response is well-gauged to react to the low-level assaults of everyday living. The immune system habitually kills off single cells that show signs of distress. When lungs are exposed to the constant irritation of cigarette smoke, this normally protective system overreacts. When many, many cells show signs of distress, the body begins to kill off its air sacs en masse, and this leads to emphysema.

Also, because of the decreased immunity and decreased ability to clear secretions, smokers may get bronchitis, as well as many more respiratory infections, and may develop infections in those damaged air sacs.

In addition, it's more difficult for such infections to clear up, as cigarette smoking increases carbon monoxide in the blood and decreases oxygen going to the heart, lung, and other tissues.

Finally, when many of the cells needed for taking in oxygen and expelling carbon dioxide are gone, the smoker has a much more difficult time breathing.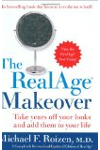 Continue Learning about Impact Of Nicotine Addiction On The Body