Based on information from iGuard.org, a free medication monitoring service, 7% of patients experience side effects while taking Estroven. Some of the side effects reported by iGuard members include: nausea, vomiting, and vivid dreams. Please follow up with your doctor or other healthcare provider if you are experiencing any symptoms that worsen or do not go away.
Generally, there are minimal side effects of Estroven. Because Estroven contains soy, it may provoke an allergic reaction in people who are allergic to this ingredient. Further, Estroven contains black cohosh, which is dangerous for those who have liver disease, and boron, which in large doses may be harmful for those with kidney disease or a hormone-sensitve disease like ovarian cancer or uterine fibroids. Consult with your doctor before taking Estroven and always remain vigilant for changes in how you feel and look while on new supplements.
Continue Learning about Herbal Supplements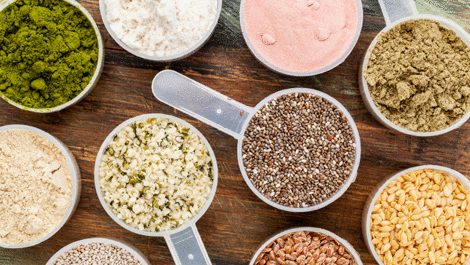 Herbal supplements are dietary supplements derived from nature. Herbal plants or parts of a plant are broken down and used for their scent, flavor and therapeutic benefits. When taken as a supplement, they can deliver strong benef...
its, however, herbal supplements are not regulated by the FDA and can have dangerous side effects. They act like drugs once in your system and can affect metabolism, circulation and excretion of other substances in your body. It is important to discuss with your doctor if you are on prescription medications, are breastfeeding or have chronic illnesses and want to add herbal supplements to your health regimen.
More