Mitral valve prolapse can cause atrial fibrillation. Mitral valve prolapse and chronic regurgitation can dilate the left atrium (a chamber in the heart). When this chamber dilates, it may predispose atrial fibrillation. There are many negative consequences of atrial fibrillation, and it is usually best to get the mitral valve repaired before or soon after atrial fibrillation develops. A surgeon may also be able to fix the atrial fibrillation at the time of mitral valve surgery by doing an ablation procedure inside the heart (MAZE procedure).
Yes, MVP may cause abnormal heart rhythms, including atrial fibrillation. Some of these may be life threatening.

Mitral valve prolapse can cause atrial fibrillation. Mitral valve prolapse is a disease of one of the heart valves. This is frequently an inherited problem. For most people, this condition is benign. But in serious cases of mitral valve prolapse, the person can experience arrhythmias, heart failure, severe mitral regurgitation, and stroke. As with other heart valve problems, mitral valve prolapse can weaken your heart and decrease how efficiently it pumps blood. In mitral valve stenosis, which may be caused by an abnormal valve, the atrium of the heart becomes stretched and enlarged. The stretching and enlargement of your heart's left atrium can lead to atrial fibrillation, a heart rhythm irregularity. The upper chambers of the heart beat chaotically and rapidly with atrial fibrillation and medical treatment is usually necessary to convert the heartbeat to normal, sinus rhythm.

Continue Learning about Heart Disease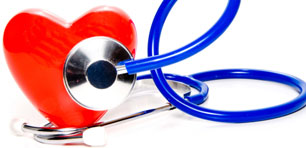 Heart disease is the number one killer of adults in the United States. In fact, one in every three deaths is from heart disease and stroke, equal to 2,200 deaths per day. Taking care of your heart is essential for a long life. You ...
can treat your ticker right by eating healthy, staying active and managing your stress.
More