Most mouthwashes contain these components:
An active bacteria-fighting ingredient such as zinc gluconate, quaternary ammonium compounds or cetylpyridinium chloride.
A flavoring agent such as saccharin or glycerin.
Astringents like zinc chloride to provide a pleasant-tasting sensation and shrink tissues.
Ethyl alcohol, ranging from 18 to 26 percent; and water.
Phenolic compounds.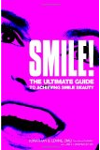 Most commercial mouthwash generally contains more things that are NOT good for you, and your mouth, than those that are. To begin, America's obsession with the camouflaging effects of overpowering mint flavors is based on a need to cover up bad breath or taste. This results from an imbalance in the oral biofilm, the essential microbial community in the mouth. The last thing you want to do is "kill it." You actually need this protective film to survive, literally. Promoting a healthy balanced oral biofilm through good diet and proper care is the most effective way to fight an unhealthy mouth and bad breath...and most importantly reducing the need to use a chemically-based mouthwash product that treats the symptom and not the cause of bad breath.
Mouthwashes typically contain ingredients that fight bacteria. These ingredients include zinc gluconate, quaternary ammonium compounds, and cetylpyridinium chloride, as well as essential oils such as eucalyptol, menthol, methyl salicylate, and thymol. Some mouthwashes contain fluoride to help prevent plaque buildup and gingivitis (mild gum disease). Astringent ingredients like zinc chloride help to shrink gum tissue. Some mouthwashes contain alcohol, and water is usually a main ingredient in over-the-counter products. Most mouthwashes also have a flavoring agent, such as saccharine or glycerin, and some contain artificial coloring.
Continue Learning about Healthy Oral Hygiene