In today's world, eating out is a frequent activity. It is faster and easier for us. But the truth is, eating at home is usually a much better choice. Research shows that we consume more calories, fat, and sodium and less nutritious foods when we eat out instead of at home. We have more control over what goes into our food when we are in our own kitchen. Portion sizes are usually larger away from home too.
A meal at home can save you time and money, and, if you do the cooking, it can cut your calorie budget in half. For starters, eating at home reduces time spent driving back and forth to restaurants and waiting for your order. Also, home-cooked meals typically cost much less than carryout or fastfood meals. However, the main advantage to preparing and eating meals at home is the calorie savings. When you make the meal, you can control how much butter, oil, sugar, and salt are added to food. Plus, eating at home lets you scale down portion sizes. For example, a plate of lasagna at a restaurant might provide 850 calories, 47 grams of fat, and 2,830 milligrams of sodium (salt). In comparison, a portion of a frozen lasagna is a healthier choice (1½ cups contains 495 calories, 30 grams of fat, and 765 milligrams of sodium), and a homemade version is best of all (1 cup has 265 calories, 9 grams of fat, and 595 milligrams of sodium).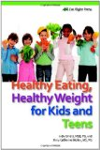 Restaurants are becoming better at paying attention to nutritional information, and that is good. However, pleasing your palate and handling your credit card are undeniably still the primary focus of a restaurateur. You have to be a little defensive when it comes to eating out. Be aware that portion sizes are completely out of control. When the restaurant commercials on TV feature the grilled shrimp swimming in butter and the all-beef fried taco smothered in cheddar cheese, you need to shake yourself from the trance and say, "That meal is not for me!"

You can make food at home that is delicious and far more healthy and responsible. Healthy planning and eating belongs to only you. As you further develop your skills in the kitchen you won't even miss those high-calorie restaurant meals.
Continue Learning about Healthy Foods & Cooking