Most children and teens need to eat every three to four hours throughout the day. This translates into the following:
Younger kids need to eat three meals and at least two snacks a day.
Older kids need to eat three meals and at least one snack a day (they may need two snacks if they're going through a growth spurt or if they are very physically active).
Parents and caregivers need to offer planned meals and snacks consistently throughout the day. A good rule of thumb is to offer snacks a few hours after one meal ends and about one to two hours before the next meal begins. Postponing snacks until a few hours after a meal helps prevent kids from refusing food at a meal and then begging for more food as a "snack" just after the meal ends. On the other hand, putting a stop to snacking immediately before meals encourages a healthy appetite at mealtimes. Above all, remember the bottom line: if snacks are planned, coordinated with meals, and served consistently at regularly scheduled times, kids are more likely to be a healthy weight.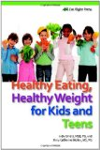 Continue Learning about Healthy Eating For Children & Teens