The world is your gym. No need to join facility to build a healthy lifestyle. A successful weight loss program starts with your determination and motivation, the rest is easy. Start by changing your eating habits and incorporating exercise in to your daily life. Exercise does not require outside resources other than sheer will to get moving. You do not need to join a gym to lose weight! You do, however, want to be physically active. A simple way to increase your activity is to wear a pedometer and try to accumulate 10,000 steps per day. Research does indicate that adherence to exercise does improve when you do it in a group. So, consider walking with a friend or taking a dance or fitness class through your local college or community center.
Absolutely not! Have you ever heard of accidental exercise? You know, where you just happen to do exercises throughout your day. The easiest and most obvious things would be to park in the last spot at the store or take the stairs instead of the elevator. But you can also do other things like take your dog for a walk. While you are sitting at soccer practice, don't be afraid to drop down and do some pushups or do some lunges or squats. Heck, get the other parents start to join in. At work, you can stand or even do squats during phone calls. Drop the lunch time over eaters club and set up a lunch time walking club. At home, don't just stand and wait for the microwave to beep – walk around the kitchen instead or lunge your way to go get a load of laundry. If you are creative and motivated, you can make every day activities into accidental exercise and it won't be an accident that your fat pants will need to be replaced with skinny ones!
There is no reason to go to a gym if you don't have to. There are many things you can do at home, in your backyard or even at your local park. There are so many things you can do with your own bodyweight to get a great workout. Push-ups, crunches, lunges, pull-ups to name a few. There is even a small piece of equipment you can buy to take anywhere. It is called the TRX Suspension Trainer. This product can be attached anywhere to give you a great full body workout in no time. When it comes to cardio you can simply do running, biking, rollerblading or even swimming. The world is your workout gym and have at it.
Absolutely not! While gyms are excellent places to use equipment to help you reach your weight loss and fitness, they are not necessary to lose weight. Losing weight is about increasing physical activity and decreasing caloric intake. This can be achieved anywhere by simply increasing your daily activity and eating a sensible diet. Simple choices like taking the stairs instead of the elevator, parking further away while shopping and running errands, going for walks with your friends and family all contribute to increased caloric burn. When combined with a sensible diet this can lead to successful slow weight loss.
You first need to establish what kind of 'exerciser' you are. Are you the type that becomes motivated simply because the individuals next to you are working out? Are you the type that can motivate yourself and you don't want to be bothered by the distraction of others around you? I believe that everyone probably has everything they need in their own home to create a fantastic workout. But, this will take some work to figure out this puzzle. Do you have what you need to establish a program or do you need some help?
There are some wonderful trainers out there that come to your home and help you map out your at home, gym free plan. There are also some awesome trainers at the gym that can watch you come in every day and help you execute safe workout routines. Either way, one needs to figure out how they are going to stick to their plan - gym or no gym, the workout needs to be done.
The world has all kinds of gyms—home gyms, hotel gyms, female-friendly gyms, muscle-head gyms, and gyms that look like spas. Though any one of them may be perfectly decent places to pump your muscles, work you heart, or admire Spandex, there's one gym that gives you absolutely everything you need: Your own body. Your body can be your best gym.
Really, all you need are two things—your body and the knowledge of how to use it. No barbells, no dumbbells, no balls, no ankle weights, no machines, no infomercial equipment—just your body. By learning and using a plan that requires only your physiological barbells, you have all the tools you need to make exercise easy and automatic. That's because:
Your body costs nothing to use.
You eliminate the best excuses for avoiding exercise, like driving hassles or needing to buy equipment.
Using only your body, you can work all of the muscles necessary for effective waist management—and that's for both beginning and advanced exercisers.
In fact, you can complete an entire workout that hits all three areas of activity—strength, flexibility, and cardiovascular—in one, easy 20-minute workout (done three times a week, or do it in smaller bits for almost as much benefit). And you can change that workout no matter what your skill level, simply by making small exercise adjustments to perfectly match your abilities.
Note: When doing exercises with your own body weight feels too easy, you can add resistance by holding dumbbells or milk jugs filled with pebbles, sand, or water, or using other household products (like soup cans).Also, you can add a balance to almost any exercise by tweaking it slightly—try doing two-legged exercises on one leg, or do an exercise lying on a stability ball instead of a bench.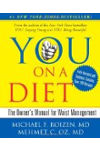 Continue Learning about Gyms/Health Clubs