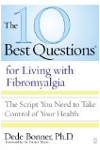 When touring the facility, be sure to ask, "What are the terms of the contract?" Don't get roped into an extended contract, especially if you aren't sure how committed you are at this point. There shouldn't be any pressure to sign anything, especially a long-term agreement. Ask if you can try the gym or club for a couple of weeks or start with a month to- month membership.
Other good follow-up questions include, "Are there any services, classes, or amenities that cost extra?" "Will the club offer a trial membership or waive the initiation fee?" "What is your cancellation policy (and any penalties)?"
Price depends on geographic location and how nice the facility is. Decide on your price range ahead of time. Most facilities charge between $30 and $50 or more per month.
Assess later if this facility seemed more service oriented or sales oriented. International award-winning master personal trainer and the CEO of Catalyst Fitness in Atlanta Bill Sonnemaker, MS, explains, "The staff should encourage you to use the facility, not just belong."