While seeing a specialist is beneficial, you may want to see your primary healthcare provider for your ankle swelling. Ankle swelling may be an indicator of health related problems other than orthopedic ones.
The specialist who most frequently will see ankle injuries/problems is an Orthopedic Surgeon.
Continue Learning about Foot and Ankle Conditions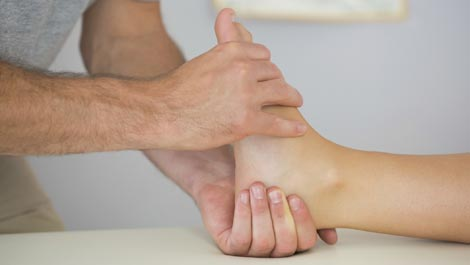 Flat feet, heel spurs, plantar fasciitis are just some of the types of foot and ankle conditions. Different type of therapies are available for the treatment of these conditions -- surgical and non-surgical treatment.