Processed foods are, well, processed. As intelligent as we are; as scientifically and technologically advanced as we have become; and as motivated as we are for self-improvement as a species, we have not even come close to matching Mother Nature's ability to nourish us. The foods we create in the laboratory are not as nutritious as those grown on a farm. When hospitalized patients can't swallow and must be given long-term supplementation directly into their stomach or blood, they may develop kidney, liver, metabolic, and gastrointestinal disorders because the nutritional mixture that we are able to manufacture is inadequate. Ultimately, food is the most nutritious when it is carefully looked after, grown, and cultivated, particularly fruits and vegetables. For example, corn, tomatoes, grapes, cucumbers, and just about every other vegetable and fruit we now take for granted, would not exist in its current form without human intervention.

Processed foods typically have more sugar, fat (typically of the bad, omega-6 type), and chemicals than fresh foods, and fewer vitamins and minerals. Many of the chemicals in processed foods may seem to be benign, but they may prove one day to be dangerous. We simply, and perhaps ominously, do not know yet.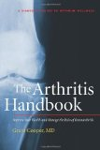 There is no FDA approved definition of the term "natural" except when referring to meat or poultry. For these products natural refers to minimally processed and contains no artificial additives. Practically all foods are processed in some manner. So saying a food is processed doesn't always mean it is not a healthy food choice. Food is processed for food safety or convenience reasons like shelf life or to make it a quicker to fix product. Our milk is pasteurized which means it is processed to keep it safe from bacteria and does not mean it is not a healthy food choice.
Continue Learning about Food Production & Health