Today, children don't get the physical activity they need. This could be the first generation of children in history whose life expectancy is less than that of their parents. Many schools have dropped or reduced their physical education programs, and a recent study shows that 92 percent of elementary schools do not provide daily physical education classes. Our children do not have disciplined times of the day for exercise and activity. Our technological world is also a culprit in luring our children to sit in front of a variety of electronic gadgets whose numbers continue to grow each day. A survey of youth ages 8 to 18 shows their daily activities as follows:
Watching television: 3 hours 51 minutes
Using the computer: 1 hour 2 minutes
Playing video games: 49 minutes
Reading: 43 minutes
More than two-thirds (68 percent) of children have a television in their bedrooms. These children watch one hour and half more TV than those without a television in their room. Thirty-one percent of children have a computer in their rooms, and they use it 45 minutes a day more than the children without a computer in their bedroom. I believe this technological sedentary lifestyle can lead to the isolation of our children at a time in their lives when they especially need guidance, mentoring, supervision, and exercise. Every home should have a computer area or a computer room. Many families I have worked with have made a closet into the computer room or moved the computer to an extra bedroom or basement.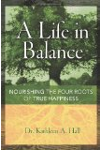 There are many reasons why children do not get enough exercise. Sometimes they lack a safe place to play or someone to watch them outside. Other times, it is simply not a family priority. If parents do not exercise, children are less likely to exercise.
Two of the best ways to encourage at least sixty minutes of daily exercise for your children are exercising with them or involving them in a group sport. There are benefits to each of these activities. By exercising with the family, everyone benefits. By taking the group sport approach they are both active and learning social skills.
There are several reasons children are not getting enough exercise. One reason is the advent of modern technology. Video games and television are taking away what used to be considered traditional "play-time." Further, these are activities often performed for hours indoors, without burning many calories. Children should be encouraged to get at least an hour of vigorous exercise on a daily basis. This play-time is important for youths to develop motor skills required in daily activity and sports.
Barriers to an active lifestyle are very real, and I see them in my practice every day. They include:
Lack of energy, possibly due to poor sleep, poor nutrition, or medical ailment. If your child seems low on energy, a trip to the pediatrician may be in order to ensure that your child is healthy physically. A more well-balanced diet may boost energy level in a healthy child.
Lack of motivation, which can be caused by poor role-modeling, peer pressure, lack of options, or burnout. If you find that a lack of motivation and time constraints is your doing, it's definitely time to reevaluate your lifestyle. Ask a trusted friend to help you figure out what obligations you might have that don't add value to your family's life. Don't be shy; it's possible they are thinking the same thing you are! You can join heads and find ways to carve out time for more family activity.
Time constraints, due to an overcrowded schedule or a poorly planned one.
Social factors, such as poor self-esteem, lack of confidence in athletic abilities, shyness.
Environmental barriers, such as extreme weather conditions, limited parks or yards, and unsafe neighborhoods.
From Good Kids, Bad Habits: The RealAge Guide to Raising Healthy Children by Jennifer Trachtenberg.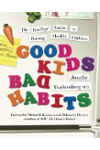 Continue Learning about Fitness For Children