This carry requires two people and can be used for any person who is conscious and not seriously injured.
Put one arm behind the person's thighs and the other across the person's back.
Interlock your arms with those of a second responder behind the person's legs and across his or her back.
Lift the person in the "seat" formed by the responders' arms. Responders should coordinate their movement so they walk together. Continue Learning about First Aid Risks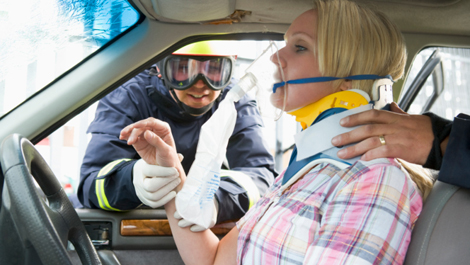 When you witness a serious accident or are injured yourself, you may want to treat someone with first aid right away. However, when an untrained person gives first aid to someone who is seriously hurt, risks and serious complicati...
ons can take place. Learn more about first aid risks from our experts.
More