Why could it be dangerous to move an injured or ill person?
One of the most dangerous threats to a seriously injured or ill person is unnecessary movement. Moving an injured person can cause additional injury and pain and may complicate his or her recovery. Generally, you should not move an injured or ill person while giving care.

Continue Learning about First Aid Risks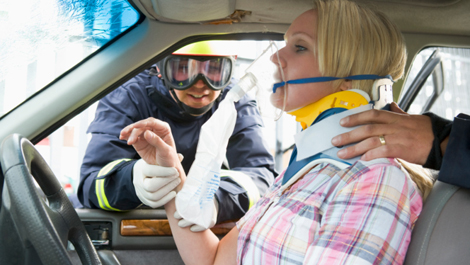 When you witness a serious accident or are injured yourself, you may want to treat someone with first aid right away. However, when an untrained person gives first aid to someone who is seriously hurt, risks and serious complicati...
ons can take place. Learn more about first aid risks from our experts.
More