It used to be that scientists believed fetuses had about as much of a sense of smell as they had a sense of fashion; that's because smelling typically depends on such basics as air and breathing. Now, though, it's believed that amniotic fluid jets though the nasal and oral cavities to actually help a fetus smell. That ability starts at about 30 weeks; before that time, tissues plug up the nasal cavities.

The sense of smell begins developing much earlier, as olfactory epithelial cells form in a fetus at 9 weeks along with nostrils. These cells connect to molecules that bind with the olfactory nerve (which leads to the brain).

After your baby develops a sense of smell, he can actually smell everything that you eat or inhale. The lesson: Mom should eat what she wants her baby to like to smell.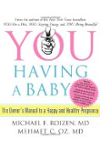 Continue Learning about Fetal Development Basics & Pregnancy