An ectopic pregnancy is usually the result of an alteration in the fallopian tube which alters or hinders the fertilized ovum's journey to the uterus. These anomalies may include damage to the lining of the fallopian tube or blockage of the fallopian tube.
An ectopic pregnancy is caused by an abnormality of the fallopian tubes. The sperm and the egg unite in the fallopian tube, and as the embryo is being formed over a 2-3 day period, the embryo traverses through the fallopian tube and implants in the uterus. If there is scarring of the fallopian tube or abnormal motility of the fallopian tube, the embryo can implant in the fallopian tube, which is the most common cause of an ectopic pregnancy. The word ectopic means a pregnancy anywhere outside of the uterus, but 95% of ectopic pregnancies happen in the fallopian tubes. There are rare occasions where an ectopic pregnancy can happen in the abdomen, cervix, or the ovary.
Tubal problems can cause ectopic pregnancies. Even smoking and douching can cause the blastocyst to not implant normally and to implant in the tube instead. If you've had pelvic infections or a prior ectopic pregnancy, the risk of having another is about 15 percent. Non-white women have higher risk, as do older women.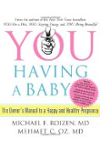 When the blastocyst implants anywhere outside the uterine cavity the result is an ectopic pregnancy. The incidence is about 1 percent of all pregnancies and is increased in women over age 35 and in women of color. Over the last decade the incidence is on the rise which may be attributed to the increase in sexually transmitted diseases and the use of antibiotics. Factors which increase the risk of ectopic pregnancy: blockage in the tubes from scarring from previous pelvic infections, abnormalities of the reproductive tract, and IUD users. The risk in IUD users seems to be the greatest in the several months after IUD removal so it is wise to practice other methods of birth control several months after an IUD is removed before attempting pregnancy.
Continue Learning about Pregnancy, Fertility and Childbirth