The ability of your heart to recover from activity is an indicator of your cardiovascular fitness. Before you workout, subtract your age from 220. This is your estimated maximum heart-rate. During your next workout bring your heart rate up to 80% of your maximum, and then stop. Take your pulse for one minute, and see how much your heart rate dropped. If it does not drop a significant amount, you should incorporate more cardiovascular training into your fitness program.
The best way to tell if you are in good cardiovascular shape is how well your heart recovers from your activity. So if it is hard for your heart rate to drop after your done this is something you should work on. Now if your heart rate drops pretty good to your resting then you are in great shape.
I like to recommend three simple and popular tests that can be done by an individual at home to get an estimate of their overall cardiovascular shape.

First, the 1.5-mile walk/run. Record your best time to complete a 1.5-mile run. If it takes you more than 12 minutes, your cardiovascular shape leaves something to be desired. Less than 10 minutes is an excellent time. This measures overall conditioning and leg strength.

Second, push-ups. Can you do more than 40? If so, you have good upper body strength. Less than 25 and you should consider getting to the gym.

Lastly, touch your toes. Flexibility is an important part of fitness and overall cardiovascular shape. It allows for safe exercise and avoidance of injury.

These three simple tests can give a person a quick simple way to estimate their cardiovascular shape in their own home and without the need for sophisticated equipment. Remember, always consult your physician before beginning a new fitness program.
In order to ascertain whether you are in good cardiovascular shape, one needs to undergo the following tests:

-Lipids (cholesterol, low-density lipoprotein, high-density lipoprotein)
-Exercise echocardiogram
-Echocardiogram with myocardial mechanics
-Carotid IMT (intima-media thickness)
-Electrocardiogram (ECG)
During your next intense cardiovascular workout (and with your doctor's consent), bring your heart rate to 80 percent or more of your maximum heart rate (that's 220 minus your age). After you stop, how long does it take for your heart rate to drop to 66 beats less than your 80 percent max?

If you recover quickly enough to have your heart rate drop 66 beats in less than 2 minutes, you're in primo cardiovascular shape, and your real age is at least 8 years younger than your calendar age. Anything longer means you have some work to do.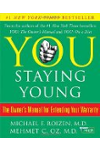 Continue Learning about Evaluating & Measuring Fitness