All of the nutrients that come from food and supplements don't get absorbed in the same place; they're absorbed in various places in your gastrointestinal tract. Below are the rest stations where nutrients get absorbed along the body's GI tract. Because food pulls over at various spots in the intestinal tract, disease in these areas can cause nutritional deficiencies, even if we are eating the right foods.
Stomach: Alcohol.
Duodenum: First part of the small intestine (takes off from the stomach): Calcium, magnesium, iron, fat-soluble vitamins A and D, glucose.
Jejunum: Middle part of the small intestine: Fat, sucrose, lactose, fat-soluble vitamins A and D, water-soluble vitamins like folic acid, proteins and amino acids, glucose.
Ileum: Last part of the small intestine (leads to large bowel): Proteins and amino acids, water-soluble vitamins like folic acid, vitamin B12.
Colon: (also known as the large bowel): Water, potassium, sodium chloride, fatty acids from fiber digestion.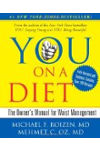 Continue Learning about Dietary Supplements
Whether you're visiting the drug store, grocery or natural food shop you'll likely find an aisle where there are jars and bottles of things for you to put in your body that are neither foods nor medicines. Ranging from vitamins an...
d minerals to fiber and herbal remedies, these supplements are not regulated in the same way as either food or medicine. Some of them are backed by solid research, others are folk remedies or proprietary cures. If your diet does not include enough of certain vitamins or minerals, a supplement may be a good idea. Natural treatment for conditions like constipation may be effective. But because these substances are unregulated, it is always a good idea to educate yourself about the products and to use common sense when taking them. This is even more true if you are pregnant or taking a medicine that may be affected by supplements.
More