Fish oil supplements contain omega-3 fatty acids from "fatty" fish, which may include mackerel, herring, tuna, halibut, salmon, cod liver and whale or seal blubber. There is some evidence that using fish oil supplements for a long time may lead to vitamin E deficiency, so small amounts of vitamin E are sometimes added to fish oil supplements, which also helps to prevent spoilage. In some products, other nutrients are added, including calcium, iron and vitamins A, B1, B2, B3, C and/or D.
Some fish oil supplements have been shown to help lower high triglyceride blood levels. There is some evidence they may be helpful for a long list of other conditions as well, but talk to your doctor before taking fish oil supplements. In some cases, they can cause side effects ranging from bad breath to problems with excessive bleeding.
The omega-3 fatty acids eicosapentaenoic acid (EPA) and docosahexaenoic acid (DHA) are the important ingredients in fish oil supplements. Most physicians recommend taking 3,000 mg of EPA/DHA per day.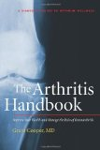 Continue Learning about Dietary Supplements