Diet controlled diabetes is when blood sugar levels are controlled through diet and exercise or in other words-a healthy lifestyle. People with type 1 diabetes are unable to control their blood sugar readings from diet and exercise alone and must inject insulin along with following a healthy lifestyle. People with prediabetes or type 2 diabetes may be prescribed to manage their diabetes through diet and exercise alone as they may produce some insulin but not enough that their blood sugar readings are slightly elevated. No matter what route you are prescribed to manage blood sugar levels, diet and exercise are always a part of the prescription.
"Diet-controlled" diabetes is essentially type 2 diabetes that is managed through lifestyle measures, particularly with a healthy eating plan, weight control and regular physical activity. The combination of controlling calorie and carbohydrate intake, reaching and maintaining a healthful weight, and being active most days of the week can help many people maintain safe and healthy blood glucose and A1C levels. While many people are able to manage their diabetes for a long period of time in this manner, most people with type 2 diabetes eventually need to take medication as an adjunct to lifestyle measures.
The term "diet-controlled" diabetes refers to people who maintain normal glucose levels as long as their weight remains in check through diet and exercise. For many diabetics, adherence to a diet low in simple sugars is also beneficial. Combining this with the principle of eating food with the right amount of effective calories will result in better control of glucose levels. Better sugar control might mean fewer medical problems in the long term.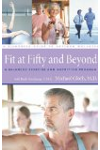 Continue Learning about Diabetes
Diabetes mellitus (MEL-ih-tus), often referred to as diabetes, is characterized by high blood glucose (sugar) levels that result from the body's inability to produce enough insulin and/or effectively utilize the insulin. Diabetes ...
is a serious, life-long condition and the sixth leading cause of death in the United States. Diabetes is a disorder of metabolism (the body's way of digesting food and converting it into energy). There are three forms of diabetes. Type 1 diabetes is an autoimmune disease that accounts for five- to 10-percent of all diagnosed cases of diabetes. Type 2 diabetes may account for 90- to 95-percent of all diagnosed cases. The third type of diabetes occurs in pregnancy and is referred to as gestational diabetes. Left untreated, gestational diabetes can cause health issues for pregnant women and their babies. People with diabetes can take preventive steps to control this disease and decrease the risk of further complications.
More