I do not recommend eating lots of sugar free foods. The reason being that if you have diabetes you need to reduce refined sweets. Generally foods made with sugar free sweeteners contain refined flours and little fiber and are not great for diabetes. Plus sweets, any kind of sweets, create the desire for more. However, using sugar free foods once in a while is fine and can help you healthfully indulge. The more whole foods you eat, the less sugar cravings you will have.
All no calorie sugar substitutes—saccharin, aspartame, sucralose, ascesulfame K—can be used by those with diabetes.
Good news: the newest addition to the world of sugar substitutes is stevia, which contains an extract from the plant Stevia rebaudiana Bertoni. Stevia does not affect blood glucose levels so can be used by those with diabetes.
Sugar free, calorie free beverages are a good choice if you have diabetes. However sugar free foods are a different story. Food marketers don't make navigating sugar free foods very easy. There are a variety of cookies and ice creams that all say they are sugar free. And while they do not in fact contain sucrose or table sugar they do often contain flour like in baked goods or lactose, the milk sugar in ice cream and they contain carbohydrates which will effect your blood glucose.
Also look out for the sneaky claim "no sugar added, juices might say they have "no sugar added" that does not mean they will not effect your blood sugar.
Instead of looking at the sugar on the food label, look at the Total Carbohydrate, which is in bold on the label because it includes both the sugar and the fiber, which are indented underneath Total Carbohydrates on the label.
Now, if you see sugar alcohols on the nutrition label, know that they are not completely absorbed by our bodies and can cause upset stomach, cramping and diarrhea. Because they are not completely absorbed however, we can subtract half of the sugar alcohol grams from the Total Carbohydrate grams, if the sugar alcohol is greater than 5 grams.
All people with diabetes who drink soda should switch to sugar-free soda. That said, most sugar-free foods still have calories, so if you pig out because it's sugar-free, you'll still gain weight. Also, some of the sugar substitutes, especially in chocolate candy, give many people painful diarrhea.
Lastly, sugar-free is still a white food that needs to be taken in small doses.
So the bottom line: Sugar-free drinks are a good idea; and if you previously put sugar in coffee and tea, you need to use the yellow stuff, the pink stuff, or the blue stuff instead.
When it comes to cakes, cookies and ice cream, the jury is out on whether it's better to have a small amount of goodies with sugar, or to use sugar-free alternatives; but either way, you need keep your servings small. And, of course, you can always use your meter to find out if regular or unleaded is better for you and your tiger.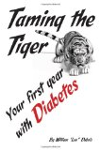 More About this Book
Taming the Tiger: Your first year with Diabetes
If you ve just been diagnosed with diabetes, this book is for you! It is a fact. Getting a diagnosis of diabetes has the same impact on your body and soul as having a heart attack. Right now you are...
There are several things you should know about sugar substitutes if you have diabetes. While the calorie-free sweeteners, such as sucralose (Splenda), aspartame (Equal or NutraSweet), saccharin (Sweet 'N Low), Acesulfame K (Sunett or Sweet One) and stevia (TruVia and PureVia), don't raise blood sugar or contribute extra calories to your diet, they do have other issues, like safety. All the sweeteners mentioned above are approved by the Food and Drug Administration (FDA), the U.S. government's agency that handles food safety issues (except stevia). But a major consumer watchdog organization, the Center for Science in the Public Interest (CSPI), has given the nod only to sucralose (Splenda), saying the research isn't clear enough on the safety of the others at this point.
Sugar substitutes are certainly marketed as weight-loss aids, but the research into their effectiveness is mixed. A few studies indicate that switching to diet drinks can help you drop some pounds. But still, diet soda drinkers are typically heavier than the general population. That could be because they were overweight to begin with and turned to diet sodas to help them shed pounds. Or, as some researchers have suggested, because they taste sweeter than sugar, artificial sweeteners train your taste buds to prefer very sweet foods. This, in turn, drives you to eat more sweets—and calories. And of course, there's that little rationalization you may do with yourself: "Well, I saved calories on diet soda so I can have an extra slice of pizza."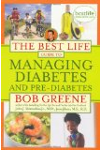 Eating sugar-free foods does not necessarily control blood sugar. A starch is not sweet, but it will raise blood sugar. On the other hand, eating sugar-free foods sweetened with artificial sweeteners is a great choice for people with diabetes. For example, a diet soda is a sweet beverage with lots of flavor with no carbohydrates. Foods with artificial sweeteners will not raise blood sugar and can add a lot of variety to a diabetic diet.
Continue Learning about Diabetes