Lifestyle plays a large role in the development of diabetes, says Holly Anderson, Outpatient Diabetes Coordinator at Reston Hospital Center. Stress, lack of sleep and diet are big factors. Learn about the other factors by watching this video.
A few simple lifestyle changes can lessen your chances of being diagnosed with diabetes or delay its onset.
Try making some of these changes:
Cut back on calories and saturated fat.
Lose weight, if you are overweight. Research shows that you can lower your risk for type 2 diabetes by more than half if you lose just 7 percent of your body weight. For someone who weighs 200 pounds, that weight loss translates to 15 pounds.
Exercise. The U.S. Centers for Disease Control and Prevention recommends getting at least 150 minutes each week of physical activity, such as brisk walking.
Get active. Aside from a formal exercise routine, take steps to be more active. Park in the spot farthest from the store entrance; take the steps instead of the elevator; pace rather than sit while you're talking on the phone; and if you work in an office, get up to talk to a coworker rather than sending email.
This content originally appeared on HealthyWomen.org.
Millions of people do not even know they have diabetes. Routine medical care is crucial to catching high blood sugars early so you can start treatment as soon as possible.
Here are 3 simple steps that you can take to help prevent diabetes.
Maintain a healthy weight. Being overweight or obese makes your cells less sensitive to insulin, which increases your blood sugar (glucose). Being overweight not only makes you more likely to develop diabetes. It also increases your risk for other health problems such as high blood pressure and heart disease. The good news is losing just 7-10 pounds (about 5%-7% of your weight) can help you gain control of your blood sugar levels.
Exercise. Exercise can lower your blood sugar and make your cells more sensitive to insulin. The American Diabetes Association recommends 30 minutes of aerobic exercise 5 times per week. A study by the Harvard School of Public Health found that brisk walking can reduce the risk of Type 2 diabetes by up to 30%.
Eat more fiber. Fiber slows down your body's ability to absorb carbohydrates. That can keep you feeling full, which can help with weight management. To maximize your fiber intake, consider swapping refined grains/starches for whole wheat bread or tortillas, whole wheat pasta, brown rice or oatmeal.
Other dietary changes that can help you prevent diabetes and its complications are:
eat more colorful vegetables
have an occasional meatless meal
avoid high sugar beverages
limit saturated fats
For more information about diabetes or to find out if you are at risk, check with your primary care doctor.
This content originally appeared on http://www.livehealthyaustin.com/
Exercise and weight loss can help prevent the onset of diabetes. Research shows that lifestyle changes, such as losing weight and frequent exercise, can delay or prevent the onset of diabetes. For example, losing 5-10% of one's weight can decrease the chances of developing diabetes by as much as 58%. Getting 30 minutes of light exercise, such as walking, several times a week can also help prevent diabetes.
The Diabetes Prevention Program (DPP), a major federally funded study of 3,234 people at high risk for diabetes, showed that people can delay and possibly prevent the disease by losing a small amount of weight (5 to 7 percent of total body weight) through 30 minutes of physical activity 5 days a week and healthier eating.

The presence of the CDC logo and CDC content on this page should not be construed to imply endorsement by the US Government of any commercial products or services, or to replace the advice of a medical professional. The mark "CDC" is licensed under authority of the PHS.
Maintaining a healthy weight, or losing weight if you are overweight, can help prevent diabetes. Making healthy food choices and exercising regularly are also things one can do to help prevent diabetes. Exercising to a moderate degree for 30 minutes a day for five days a week can help against developing diabetes.
You can help prevent or delay the onset of type 2 diabetes through lifestyle changes that include dietary modifications, regular exercise and weight management.

Eating healthier is one of the most important ways to lower your risk. Your diet should include fresh fruits and vegetables, lean meats, lower fat dairy products and whole grain foods. Avoid processed foods, red meat, sweets, fried foods and sugary sodas.

A regular exercise routine that covers both aerobics and strength-training helps keep your blood glucose, blood pressure, HDL cholesterol and triglycerides on target. Weight control and physical activity also lowers your risk for prediabetes, type 2 diabetes, heart disease and stroke.
Type-2 diabetes is a chronic disease in which the body cannot or does not produce enough insulin to manage blood sugar levels. Type-2 diabetes is often associated with obesity, though people of average weight may also develop the disease.

Type-2 diabetes can be prevented by maintaining a healthy weight through diet and exercise. Research has also shown that weight-loss surgery may have more success in managing diabetes rather with than traditional medical therapies.
According to the Academy of Nutrition and Dietetics (AND), studies show that those with prediabetes who lose weight and increase their physical activity can either prevent diabetes by having their blood glucose levels return to normal, or at least, delay the onset of Type 2 diabetes. AND also recommends meeting with a registered dietitian for dietary guidance in both managing and preventing diabetes. You can find a local registered dietitian by visiting: www.eatright.org.

Since diet and lifestyle are so important, here are 5 key recommendations from the AND to fight diabetes and prediabetes with a knife and fork:
Lose Some Excess Weight. Research suggests that even a modest weight loss (approximately 5- 7% of your body weight) can reduce the cell's resistance to insulin so that glucose will be taken up by the cells, and thus, improve blood glucose levels.
Move at Least 2½ Hours Weekly. Physical activity has been shown to improve the cells sensitivity to insulin and lower blood glucose levels.
Choose Your Carbohydrates Wisely. A well-balanced diet that contains carbohydrate-rich foods including fruits, veggies, whole grains, legumes and low fat dairy, along with some lean protein and healthy oils, is the diet of choice in the fight against diabetes, as well as heart disease and stroke. Cut back on the calories from the less nutritious, carbohydrate-rich sweets and treats to lose weight.
Beef Up the Fiber In Your Diet. According to research, dietary fiber, as well as whole grains, has been associated with improved insulin sensitivity, or the use of insulin by the cells. While the current recommendation is to consume about 25 to 35 grams of fiber daily, Americans, on average, are consuming about 15 grams daily. Choose whole grains (whole wheat bread, oatmeal, popcorn) over refined grains and beef up the whole fruits and vegetables in your diet.
Watch the Alcohol. While some studies suggest that moderate enjoyment of alcohol, one to three drinks daily, is associated with a decreased risk of diabetes, more than three drinks daily will increase the risk.
Walking 30 minutes a day (at least five days a week) and losing 5% to 10% of your body weight can lower your type 2 diabetes risk by 58%, but if you have trouble sticking to that tried-and-true approach, here are some clever ways to prevent diabetes:
Cut back on red meat. One palm-sized daily serving of red meat increases your diabetes risk 19%. Gobble down a hot dog, a sausage patty or two bacon strips daily and your risk soars 51%.
Keep a food journal. Recording every bite you eat each day can double your weight loss, and that's a big part of the diabetes prevention plan.
Get busy. Sex eases stress and increases self-esteem, and that helps you make healthier food and activity choices.
Sip coffee. Three cups of Joe a day decreases your risk of type 2 diabetes.
Eat Greek. A Mediterranean diet (veggies, fruits, nuts, olive oil, seafood and not much dairy or meat) slashes your risk of type 2 diabetes by 83%.
Although some causes of diabetes can be mitigated by a healthy diet and exercise, there are risk factors you can't change -- like family history, age, or ethnic background -- but others you can change. Make sure you're doing all that you can to protect yourself from diabetes and its complications, and keep in mind that even modest changes can have a big impact on lowering your risk. Start with these three steps:
Move Your Body
Research shows that one of the most effective ways to lower your risk of diabetes is to be physically active. You don't have to join a gym or run a marathon (unless you want to!), just get your body moving -- and your heart pumping -- for at least 30 minutes a day, 5 days a week.
Maintain a Healthy Weight
When it comes to how to prevent diabetes, one of the most important steps you can take is to maintain a healthy weight. By keeping your body mass index (BMI) at less than 25 you can reduce risk of diabetes as well as other conditions, such as heart disease. Diabetes-prevention studies show that losing just 5 percent-10 percent of your body weight can help prevent or delay diabetes. If your BMI is high, aim to nudge it closer to the 25 mark -- it'll make a big difference in your health.
Get Screened
Regular screening can identify the warning signs of diabetes at their earliest stages, which gives you the best chance of delaying or even preventing the onset of diabetes. Current guidelines recommend that regular screenings begin at age 45 -- unless you have additional risk factors that warrant screening at an earlier age. Talk to your doctor about the causes of diabetes, how you can prevent its onset and what type of diabetes screening schedule is appropriate for you.
GET A DENTAL CHECK UP AND CLEANING!! Research has shown that periodontal (gum) disease can increase your risk of Adult (Type 2) Diabetes by as much as seven times. Gum disease interferes with the body's ability to regulate blood sugar and is a major source of chronic low grade inflammation. A healthy mouth and healthy gums helps reduce this diabetes risk, as well as your risk for many other major diseases such as heart attack, stroke, and cancer.
Staying physically active and maintaining a healthy body weight can help you avoid type 2 diabetes, the most common form of the disease. There are no known ways to prevent type 1 diabetes, which affects 5% to 10% of the people who have diabetes. Type 1 diabetes is thought to be an autoimmune disease in which the immune system destroys the insulin-producing cells in the pancreas. It is usually diagnosed during childhood or adolescence. Type 2 diabetes is most often diagnosed in older, overweight people. Talk to your doctor for more information about preventing diabetes.
Type 2 diabetes (which used to be called adult-onset diabetes) is an epidemic in the United States. As we age, we are at an increased risk of diabetes, which now affects over 18 million adults -- more than half of whom are women -- in the United States. While genetics may play a role in who develops diabetes, research data from the long-term Nurses' Health Study suggests that 90 percent of type 2 diabetes in women is attributable to behavioral and lifestyle factors such as excess weight, lack of exercise, and an unhealthy diet.
But that's good news in terms of prevention. The Diabetes Prevention Program, a national clinical trial, found that just 30 minutes a day of moderate-intensity physical activity and a 5 --10 percent loss in body weight will reduce the risk of a person's developing diabetes by more than half. Two-thirds of the participants in this study were women of all ages and ethnic groups. In the study, everybody was told to eat less fat and exercise more, but one group received intensive training in how to diet, exercise, and change other behaviors (e.g., how to shop for and cook healthier meals and overcome personal obstacles to losing weight). The results were so dramatic -- coinciding as well with the findings of several other large-scale international studies -- that the study was stopped one year early so the results could be reported to the public in 2002.
These are the most important dietary changes you can make to help prevent diabetes:
Balance how many calories you eat with how active you are.
Limiting portion sizes was one of the major ways that participants in the Diabetes Prevention Program were able to lose weight and reduce their risk of diabetes.
Eat whole grains and whole-grain products rather than highly processed carbohydrates.
Eat less saturated fat and avoid trans fats.
Learn how to read food labels and become a "fat detective"; foods that contain hydrogenated or partially hydrogenated oils contain trans fats.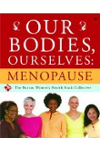 More About this Book
Our Bodies, Ourselves: Menopause
FROM THE EDITORS OF THE CLASSIC "BIBLE OF WOMEN'S HEALTH," A TRUSTWORTHY, UP-TO-DATE GUIDE TO HELP EVERY WOMAN NAVIGATE THE MENOPAUSE TRANSITION For decades, millions of women have relied on Our...
Continue Learning about Diabetes Prevention