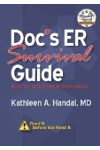 There are different levels of emergency rooms (ERs), as well as specialty centers. Here's what you need to know.
There are commonly three levels of ERs. The level and title dictates who they are equipped to treat.
Level 1: Highest level ER, indicating the ability to give definitive, rapid care for all critical emergency situations; usually associated with a teaching hospital. Resources within the hospital (diagnostic and intensive care units) can continue to care for these patients. Level 1 trauma centers have an in-house trauma surgeon and on-call specialists available, as well as an open operating room.
Level 2: The ER can care for most emergencies. All specialties are on-call and available within 60 minutes; usually no residents on staff. Emergency medicine (EM) doctor cares for patient until back-up specialist responds to the request for assistance. In-hospital resources are limited.
Level 3: Treatment by EM doctors. Not all specialties available to come to ER to help. Patient will be stabilized and transported to an appropriate care facility. Trauma patients will be transferred to another hospital that is equipped to handle the trauma.
Recognized specialty centers include:
Stroke center: Possible stroke victims should be taken to a stroke center, not the nearest hospital. Stroke centers are equipped to quickly perform the necessary CT scans and neurological exams so that clot-busting drugs, which can stop or reverse a stroke, are given within three hours of symptoms starting.
Cardiac center/heart center: Possible heart emergencies, such as heart attack, cardiac arrest and chest pain, should be taken to a cardiac center whenever possible. Experienced staff and advanced cardiac resuscitation technology are available here, including cardiac catheterization and hypothermia, both procedures that help save the heart.
Pediatric ER: Some hospitals have dedicated pediatric ERs. Great to know if you have children because the staff and facilities specialize in treating children.
ER with a fast track: This type of ER is a good choice if you're suffering from a less serious illness or injury. Here you're treated separately so there's usually less waiting time.