Consider a dual action stationary exercise bike. You will receive more overall benefits from the dual action, (with arm handles that move along with the pedals and fans used for resistance and cooling), which involve the upper body, adding increased cardio and endurance conditioning during the workout.
If you are just getting started with exercise, read the classified advertisements for used exercise equipment such as electronic treadmills or stationary bicycles. Online auctions usually have these for sale and at greatly reduced prices. Some basics you might consider include:
- Rubber mats for doing stretches and yoga postures
- Light weights
- Workout gloves to protect your hands from holding the weights
- Exercise bands or tubes to use with the isometric exercises
- Instructional videos in beginning yoga, tai chi, and stretching exercises
- A fit ball, which is used by physical therapists for stretching the lower back and doing abdominal work (be sure to ask your physical therapist for proper instructions)
- A full-length mirror to make sure your posture is correct during your stretching and other exercises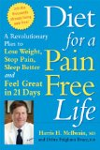 Dependent on your budget you can vary the equipment that you need to get you started at your home.
If you want to start with the basics and work on a budget I recommend getting a stability or "core" ball, a set of dumbbells, and some resistance tubing. Those pieces along with your own body weight and some imagination around the house are more than enough to get you started.
If your budget is larger you and you want to re-create a mini-home gym the items mentioned above can be complimented with cardio equipment such as a treadmill or elliptical trainer as well as an adjustable bench, medicine ball or kettle bell and a jump rope.
As you get started your exercise routine should not be limited by the equipment you have available but should be tailored to your goals, the time you can commit, and the things that will keep you interested and motivated to enjoy your life transformation.
If you need assistance in developing the program that best suits you or advice as to what to do to reach your goal contact an NASM Certified Personal Trainer.
A beginner should buy 5 pieces of equipment. Not all are needed at once but if you are able to afford all of them and know you will use them then go for it!
Dumbbells - find a few sets of weights that you know will challenge you
Stability Ball – make sure the ball is the correct size for your height
Resistance band – find a resistance that you are able to work with but one that will challenge you
Bosu ball – great balance tool
Foam roller – a great tool to stretch with!
Many more options are available but these are some of the best for beginners and cheap too!
If you are a beginner who wants to exercise at home, there are a few pieces of inexpensive equipment that are key. Watch fitness specialist Donovan Green explain how a mat, a jump rope, a resistance band and a stability ball can get you started.
Continue Learning about Exercise Equipment