Diaphragmic breathing is the root of all proper breathing technique and involves proper usage of the diaphragm to initiate the beginning, and deepest part, of your breath.
The diaphragm is a large sheet muscle that attaches underneath the lowest ribs and down the front of the spine. When it contracts, it pulls downward into your abdominal cavity. As it pulls down, it also creates a vacuum in the chest cavity that is filled by air entering your nose or mouth (preferably the nose). Hence, you inhale.
In our modern western culture, there are several factors that have led to most people not using their diaphragm correctly when breathing. Most notably among them is our sedentary, computer based lifestyle. Physiologically, we're hunter/gatherers. We're meant to be up and about, walking and running all day. We're not designed to be sitting all day with our eyes on a screen and our hands stuck in front of us on a keyboard and mouse. Entirely too frequently, this leads to dysfunctional breathing patterns. We tend to use the accessory breathing muscles in the neck to do all our inhaling, instead of our diaphragm. This is bad for posture, bad for circulation, bad for proper oxygenation of the blood... generally bad for being a physical human being.
To learn proper diaphragmic, or belly breathing, you can watch my video below:
http://www.youtube.com/watch?v=tPqb8-bxykE
Practice, practice, practice. You'll notice improvements in your vitality, ability to keep healthy and posture.
Diaphragmatic breathing is breathing into and filling the top two-thirds of the lungs and then breathing all the way down into the bottom third of the lungs. We also call this abdominal or pranic breathing. Abdominal breathing obviously does not mean that air enters the abdomen as you breathe, which is anatomically impossible. It simply means that as you breathe, you expand the abdominal muscles under the rib cage in the front and to the sides to permit the diaphragm to relax and move downward gently. Then, as the diaphragm lowers, you draw air deeper through the top two-thirds of the lungs and into the bottom third. Pranic breathing is a full, complete breath.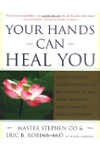 Continue Learning about Breathing Exercise Techniques