The knee joint may seem like a simple hinge, but it's a very complicated piece of bioengineering that allows humans to run and jump. The knee joint has many parts that move in many directions at once. Weakness of muscles from lack of activity, fatigue or severe stress can cause injuries to these parts.
Situated between the two longest bones in your body (the tibia and fibula), the classic door-hinge knee joint bends in one plane of motion-backward, not forward or side to side. It's at risk for strain and injury because of its limited range of motion, the heavy load your knees carry and the torque (from twisting motions) generated by the two lever-like bones.
While you may hear about knee injuries most commonly in the form of professional athletes who tear their ACLs (anterior cruciate ligaments), the more common knee injury for those of us who do and don't play with pigskin is actually a meniscus tear.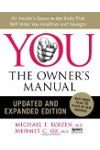 The knee joint is deceptively simple. At first glance, it appears its only job is to bend and straighten. How hard can that be? To truly understand this joint, however, it's important to understand that the end of the thigh bone (femur) is irregularly shaped. This shape dictates that if the lower leg is fixed (for instance, when the foot is in contact with the ground), then the femur must rotate inward as the knee joint bends (flexes) and outward as it straightens (extends). If the lower leg is not fixed on the ground (as when kicking a soccer ball), the lower leg usually rotates instead. This little bit of rotation is where the knee gets into trouble because the large muscles on the front and back of the thigh bend and straighten the knee well, but they are not designed to adequately control knee joint rotation. Instead, the joint surface, meniscus, and ligaments guide rotation. The knee joint takes on a lot of stress during sports and during our lifetime in general. It not as constrained as the hip or ankle, and has more components including two ligament in the center (ACL and PCL) and two cartilage rings (medial and lateral menisci), in addition to ligaments on the sides (MCL and LCL).
Furthermore, there are 3 essentially separate compartments: medial, lateral and patellofemoral (knee cap), each with cartilage surfaces. The knee therefore sees stress in rotation/twisting/pivoting, forwards and backwards, bending and extending, side to side and compression. It takes a toll over our lifetime and can breakdown in any of these areas. This can be simply from the repetitive wear and tear, or from an acute injury. Stress the knee in the right combination of directions and you can tear any of these structures.
The knee is also the second to lowest joint, which means it sees more stresses than higher up joints, especially with running and jumping activities. Also, because athletes are in general stronger now, the force of impact either by another player or even during non-contact injuries may be greater than previously experienced.
Lastly, the fact that organized sports are started much earlier and played more year round than ever before, combined with the increased number of participants, increases the incidence of knee injuries.
Simplistically stated the knee is one bone sitting on top of another and we ask it to do all lot. It needs a lot of help from ligaments, tendons, and muscles to remain stable and do what we ask it to do. When there is laxity in the stabilizing soft tissues such as weakness in muscles, overstretched or damaged ligaments or tendons, or overall balance issues then knees becomes unstable and more prone to injury.
Continue Learning about Bone & Joint Injuries