Most parents are sent home with a bulb syringe from the hospital. Parents should purchase nasal saline drops to soften dried mucus. After placing a few drops in each nostril, parents should use the bulb syringe, which can help assist in the removal of mucus from the nose.
Congestion is most often caused by mucus or milk that was spit up. Either way, you have a blockage of the nasal passages. If your baby can breathe, eat and sleep without problem, you do not have to do anything.
If your baby having trouble with breathing, sleeping or eating, try loosening the mucus with saline drops before suctioning and do not suction more than a few times daily. If there is any continued trouble breathing after the suctioning, see your pediatrician.
Nothing works perfectly for nasal congestion but several things help. Suctioning the nose with a bulb syringe is a good way to get mucous out of the nasal airway. If the mucous is thick you can loosen it by instilling a few drops of saline (salt water) in the nostril or you can use a saline nose spray. Giving your baby a longer warm bath with get the bathroom steamy and this helps loosen up nose congestion also. Humidifiers help many babies. A small amount of Vick's Vapor Rub can also help. Oral decongestants or not recommended due to possible side effects, but they also don't work very well.
If the nasal congestion does interfere with your baby's ability to eat or sleep, touch base with your pediatrician. Feeding in an upright position or slightly elevating the head of the crib or bassinet may help. In addition, try the following techniques to relieve the congestion:

• Run a cool-mist humidifier or vaporizer in the room during sleep to keep the skin inside of the nose moist.

• Remove visible mucus by placing a drop of nasal saline in each nostril. Your baby may cough as the saline drips from the nose down the back of her throat--that's quite all right. Then gently suction out the mucus with a bulb syringe. If you can manage it or have an extra set of hands to help, hold one nostril closed while you suction the other. Try suctioning when your baby is in a slightly upright position as gravity can help the mucus drain. It's best not to suction more than a few times a day because it can irritate the inside of your baby's nose and worsen the congestion.

• Alternatively, after placing the saline in the nose, give your baby some tummy time. As she moves her head up and down (and even if she cries) the mucus will be more likely to drain out on its own.

Nasal saline drops can be bought or made (¼ tsp salt in 8 oz water), or you can even use a few drops of breast milk.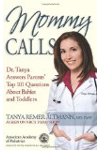 Continue Learning about Baby's Physical Health