The fruits and vegetables that contain anthocyanins include:
blackberries
blueberries
cherries
cranberries
eggplant
grape juice
plums
prunes
raisins
red apples
red beans
red beets
red cabbage
red or purple grapes
red onions
red pears
red wines
strawberries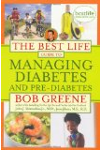 Anthocyanins give fruits and vegetables a blue-purple color. Anthocyanins may have antioxidant and anti-aging benefits and may even enhance memory.

Common fruits and vegetables rich in anthocyanins include blueberries, black grapes, raisins, blackberries, plums, purple cabbage, eggplant, purple cauliflower and purple potatoes.
Continue Learning about Antioxidants