Anthocyanins give fruits and vegetables a blue-purple color. Anthocyanins may have antioxidant and anti-aging benefits and may even enhance memory.

Common fruits and vegetables rich in anthocyanins include blueberries, black grapes, raisins, blackberries, plums, purple cabbage, eggplant, purple cauliflower and purple potatoes.
The fruits and vegetables that contain anthocyanins include:
blackberries
blueberries
cherries
cranberries
eggplant
grape juice
plums
prunes
raisins
red apples
red beans
red beets
red cabbage
red or purple grapes
red onions
red pears
red wines
strawberries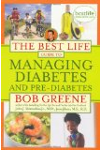 Continue Learning about Antioxidants

Antioxidants help your body repair cells damaged by free radicals. The most common antioxidants are beta-carotene, lycopene and vitamins A, C and E. Antioxidants can also be found in fruits, vegetables and teas. Most experts belie...
ve that getting antioxidants from food is the most healthful way to obtain them but they may also be taken as supplements.
More