Open your home to the outside world as frequently as you can, since the inside of a home generally has three to four times the pollutants and particles that are most dangerous to us. If you don't air it out, you increase the chance that these pollutants will build up.

Indoor air quality has plummeted because our homes are more airtight and we're using many more products to freshen the air, sanitize the home, and treat fabrics. And remember that your favorite "clean" smell is often caused by chemicals that are present to mask the noxious odor of other chemicals. Plus, 15 percent of us are allergic to the common fragrances.


To compound the problem, we're spending more time indoors. So make sure to open your windows as often as possible and bring fresh air in (even once a week in the heat of summer or cold of winter).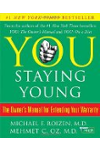 Continue Learning about Air Quality