The scientifically based scoring behind the RealAge test -- which assesses your body's physical age, not your calendar age -- was developed in the 1990s by a team of medical and scientific experts, including Dr. Michael Roizen, MD, and Dr. Keith Roach, MD. The team reviewed thousands of published, peer-reviewed studies to identify the key factors known to affect a person's physical age. Not surprisingly, these factors included smoking, blood pressure and blood cholesterol, along with many others.

Since its creation, the RealAge Test has been updated to incorporate new findings and advances in science, math and technology. In 2009, results from several large, long-running studies spurred a complete update of the test. Many of the original RealAge factors remain, but some have been removed, and new ones -- such as whether or not you have health insurance and the quality of your sex life -- have been added. Our medical and scientific team continues to review the research on what makes people grow old too fast and what makes them stay younger, and updates the test as needed to keep it accurate and current.

Among other criteria, the studies supporting the factors must reflect major research and be published in top-tier, peer-reviewed scientific or medical journals. All research is also assessed for quality, so that findings from large, well-designed randomized-controlled trials are given greater weight than studies showing only an epidemiological association.
Continue Learning about Wellness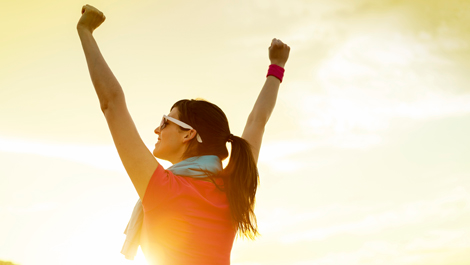 Wellness is a difficult word to define. Traditionally wellness has meant the opposite of illness and the absence of disease and disability. More recently wellness has come to describe something that you have personal control over. ...
Wellness is now a word used to describe living the best possible life you can regardless of whether you have a disease or disability. Your wellness is not only related to your physical health, but is a combination of things including spiritual wellness, social wellness, mental wellness and emotional wellness. Wellness is seen as a combination of mind, body and spirit. Different people may have different ideas about wellness. There is no single set standard for wellness and wellness is a difficult thing to quantify.
More