Learning how to live with illness is a process. Over time, you will find new ways to do that. Living well with illness is not easy, but it is possible. The information below may help you to live well with your illness.
When people hear they are ill, they may experience shock. This is completely normal. You might not take in the words the first time you hear your diagnosis. As you begin to understand, it can be difficult to stay focused. Often people appear to be "out of it" during this stage. Some people stay focused but the information seems to sink in later.
As you learn about your illness, it's normal to be lost in thought. You may feel disoriented and emotional, maybe spiritually challenged. Try to make time for yourself. Some people write in a diary, find solitude, or talk to friends, family or a counselor. You might talk to clergy or a chaplain.
After the shock of learning about your illness, you may need to adjust your ideas about who you are and what your future will look like. Letting go of those previous ideas is a loss. You may feel grief and other painful feelings.
People do learn to live with illness. Over time, you will find new ways to adapt and adjust your expectations.
Each day, you will become more able to find solutions to problems posed by your illness. This takes time. It's a process of trial and error. It can be hard on everyone. But as you figure things out, you'll begin adjusting to a new normal.
People find joy in even the most difficult situations. Try to remember that it's possible. If your illness progresses, you might need to adjust all over again. Living well with serious illness is not easy. But it is possible. Reach out to your healthcare team for help when you need it.
Emotional anguish, spiritual distress and physical suffering can be part of serious illness. But you don't have to go through these things alone. Consider talking to a professional healthcare chaplain. Chaplains accept, without judgment, your beliefs, spirituality, faith and practice as well as your doubts and misgivings.
Continue Learning about Wellness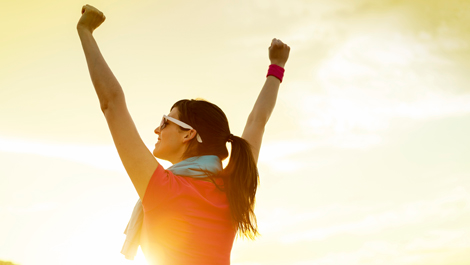 Wellness is a difficult word to define. Traditionally wellness has meant the opposite of illness and the absence of disease and disability. More recently wellness has come to describe something that you have personal control over. ...
Wellness is now a word used to describe living the best possible life you can regardless of whether you have a disease or disability. Your wellness is not only related to your physical health, but is a combination of things including spiritual wellness, social wellness, mental wellness and emotional wellness. Wellness is seen as a combination of mind, body and spirit. Different people may have different ideas about wellness. There is no single set standard for wellness and wellness is a difficult thing to quantify.
More