Free radicals are created as a normal part of metabolism, as the body turns food into energy. We have cellular repair mechanisms that can neutralize them, but there are other factors putting a terrible strain on the system—the environment and our lifestyle. Many environmental factors that stimulate free radical production in our bodies include: exposure to UV rays, radiation, cigarette smoke, automobile exhaust and pesticides. We also cause free radical damage by not getting enough rest or sleep, not managing our stress responses, and not eating healthfully.
Continue Learning about Wellness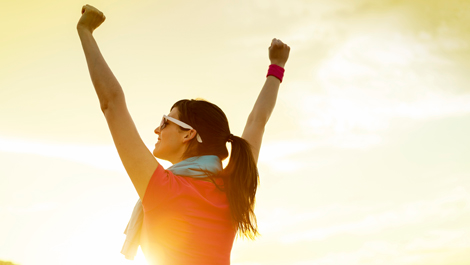 Wellness is a difficult word to define. Traditionally wellness has meant the opposite of illness and the absence of disease and disability. More recently wellness has come to describe something that you have personal control over. ...
Wellness is now a word used to describe living the best possible life you can regardless of whether you have a disease or disability. Your wellness is not only related to your physical health, but is a combination of things including spiritual wellness, social wellness, mental wellness and emotional wellness. Wellness is seen as a combination of mind, body and spirit. Different people may have different ideas about wellness. There is no single set standard for wellness and wellness is a difficult thing to quantify.
More