Summer vacation is like all other times in your life. Avoid smoking and excessive alcohol consumption, say no to drugs, wear your seatbelt, avoid risky unprotected sex, and eat a well-balanced diet. Don't forget your sunscreen.
Summer vacations are a time for relaxation, revitalization and the freedom to do whatever you want. But while vacations may be a time to kick back and relax, don't use them as an excuse to ignore your healthful-eating efforts.
You can eat right and still enjoy your vacation:
Sample small amounts of high-calorie foods
Share large portions
Space meals throughout the day
Monitor your alcohol intake, since alcoholic beverages are high in calories and also can lead to overeating
Enjoy snacks from a plate rather than from the box
Engage in some type of physical activity most days.
If maintaining a healthy lifestyle is difficult when you vacation, don't fret. A few days won't cause any lasting harm. Just get back on track when you return.
Continue Learning about Wellness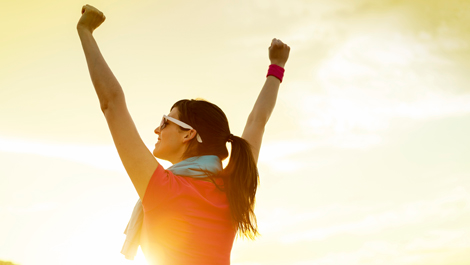 Wellness is a difficult word to define. Traditionally wellness has meant the opposite of illness and the absence of disease and disability. More recently wellness has come to describe something that you have personal control over. ...
Wellness is now a word used to describe living the best possible life you can regardless of whether you have a disease or disability. Your wellness is not only related to your physical health, but is a combination of things including spiritual wellness, social wellness, mental wellness and emotional wellness. Wellness is seen as a combination of mind, body and spirit. Different people may have different ideas about wellness. There is no single set standard for wellness and wellness is a difficult thing to quantify.
More