You can control your health destiny-just the way Oprah Winfrey has done it. She's the true queen of transformation in the way she's changed her health. Oprah's very public struggle with her weight culminated in her epiphany years ago when she was sitting ringside at a Mike Tyson boxing match. As the announcer introduced the fighter and his 230-pound weight, Oprah realized, "I weigh more than the heavyweight champion of the world. That cannot be a good thing. I need to do something about it."

For someone who had dieted to fit into a pair of jeans and look good walking the red carpet, Oprah realized that the one reason to change was her health. A bout with heart palpitations turned out to be another wake-up call. When she realized that her genes were more important that her jeans, she started exercising for the right reasons-to help her heart do its job more efficiently, to keep her moving, to get oxygen pumping. And she changed. She burned fat and gained muscle. And she gained something even more important than firm biceps-power.

"You have to believe in the possibility of your own wellness," Oprah has said. "I felt I had made a connection. I had connected mind to body to spirit, and I could do that better than any doctor could."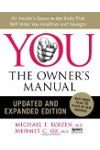 Continue Learning about Wellness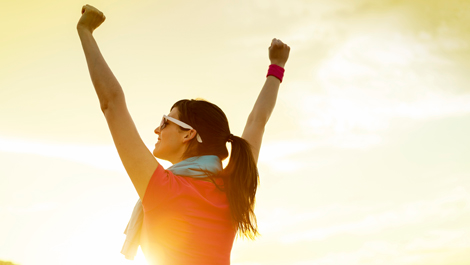 Wellness is a difficult word to define. Traditionally wellness has meant the opposite of illness and the absence of disease and disability. More recently wellness has come to describe something that you have personal control over. ...
Wellness is now a word used to describe living the best possible life you can regardless of whether you have a disease or disability. Your wellness is not only related to your physical health, but is a combination of things including spiritual wellness, social wellness, mental wellness and emotional wellness. Wellness is seen as a combination of mind, body and spirit. Different people may have different ideas about wellness. There is no single set standard for wellness and wellness is a difficult thing to quantify.
More